Peshtigo woman to be arraigned on charges of hiding a corpse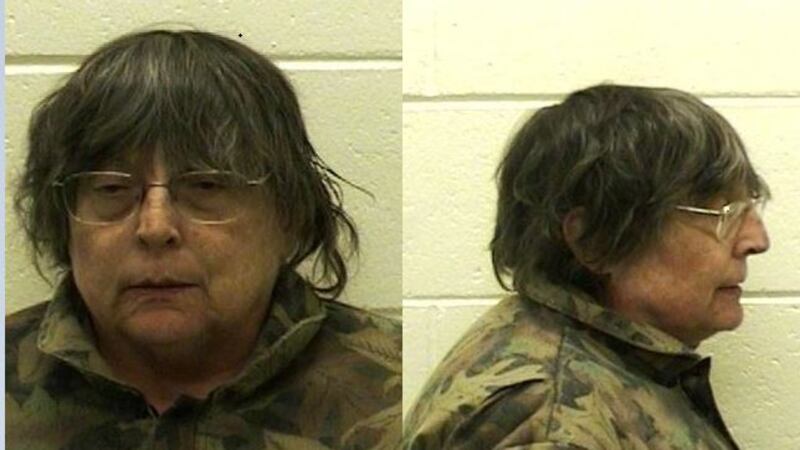 Published: Sep. 20, 2019 at 8:24 PM EDT
Update, 12/12:
Paula Bergold has an arraignment scheduled for January 6 in Marinette Circuit court.
----------
Update, 9/24:
Paula Bergold's has a court appearance scheduled for October 10.
Update, 9/23:
More details have been released about the Peshtigo woman who did not report her mother's death for months, leaving the body inside the house and eventually, hiding it in the basement.
60-year-old Paula Bergold is being charged the hiding a corpse, a felony, and with misdemeanor counts of failing to report a death and obstruction.
A neighbor had called police because they hadn't seen Paula's mother, 89-year-old Ruby Bergold, for a long time. The neighbor noted that Paula was being evasive about her mother's whereabouts.
When police arrived on Sept. 13, Paula had taped notes to the window that read: "Ruby has gone out of town to visit some friends of ours."
Paula let police in immediately, and, while officers were unable to locate Ruby, they noticed several things that convinced them to investigate further, including unopened mail and a box of Borax.
When Police returned to the home a few days later, Paula admitted her mother was dead and that the body was still in the house, lodged inside a tub covered in plastic in the basement.
According to the criminal complaint:
"Paula had told them that she had found Ruby dead in the chair upstairs. This would be the chair the deputies found covered in Borax. Paula said she wanted to call the police when she found Ruby, but just couldn't bring herself to do it. She kept thinking she would call tomorrow but never did. When her mother's body began to smell, Paula decided to get the container from the basement. She placed Ruby's body inside and dragged it down to the basement and placed it where it was found. Paula said she put Borax on the chair and on her mother's body due to the bad smell".
When asked about her mother's finances and what money she used to survive, Paula said that she has been living off of her mother's social security.
She admitted that money played into her decision to not report her mother's death.
--------
A Peshtigo woman has been arrested on charges of failure to report a death and hiding a corpse.
Marinette County Sheriff Jerry Sauve says 60-year-old Paula Bergold was taken into custody after an investigation into the death of an elderly woman on State Highway 64 in the Town of Peshtigo.
The deceased woman has been identified as 89-year-old Ruby Bergold of Peshtigo. Paula Bergold is her daughter.
The sheriff's office and medical examiner are continuing the investigation. No other information is being released at this time.