Move-in date announced for new UPHS-Marquette hospital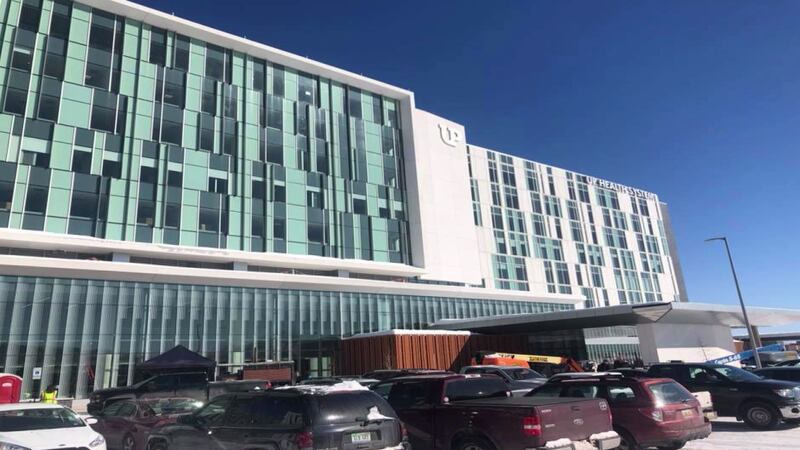 Published: Mar. 29, 2019 at 3:45 PM EDT
Hospital officials have released new details on the move-in date for the new UP Health System-Marquette Hospital.
According to Victor Harrington, the UPHS Regional Marketing Director, patients will be moved to the new location on Sunday, June 2.
In a statement to TV6 & FOX UP, Harrington said,
"It is with great excitement that we can now share with you that our official move to the new hospital will take place on Sunday, June 2." "As you can imagine, a move like this is very complex, and many individuals have been working on the logistics, process and timing for many months. While our initial goal was to move on Sunday, April 14, we have received valuable feedback from our teams, vendors and partner agencies that additional preparation time is necessary to help ensure a smooth and seamless transition for all." "Delaying our move by six weeks will give teams additional time to focus on acclimating to their space, identifying opportunities to improve work flows and checking every box to be ready to welcome patients in June. We have carefully evaluated this decision through the lens of our High Five Guiding Principles and with our mission of Making Communities Healthier clearly in focus – and we are confident this is the right thing to do." "We are looking forward to the ribbon-cutting celebration on Friday, April 5 and hope you will be able to join us."
The hospital has said they typically have around 120 to 180 inpatients and will try to flex down to about 80 to 100 by move day. To lower their patients, they will not be planning as many elective surgeries.
UPHS has partnered with EMS to move patients on-by-one down the 1.4-mile route. They are working with the city to get roads blocked. Based on the patient's condition, the hospital will have around 2 to 5 medical specialists in ambulances to keep patients in good condition until they reach their new room. The hospital intends to move all patients in one day.
When all patients are moved, UPHS-Marquette will start shutting down existing services at the old hospital.