Wattsson & Wattsson collecting big donations for Rock the Socks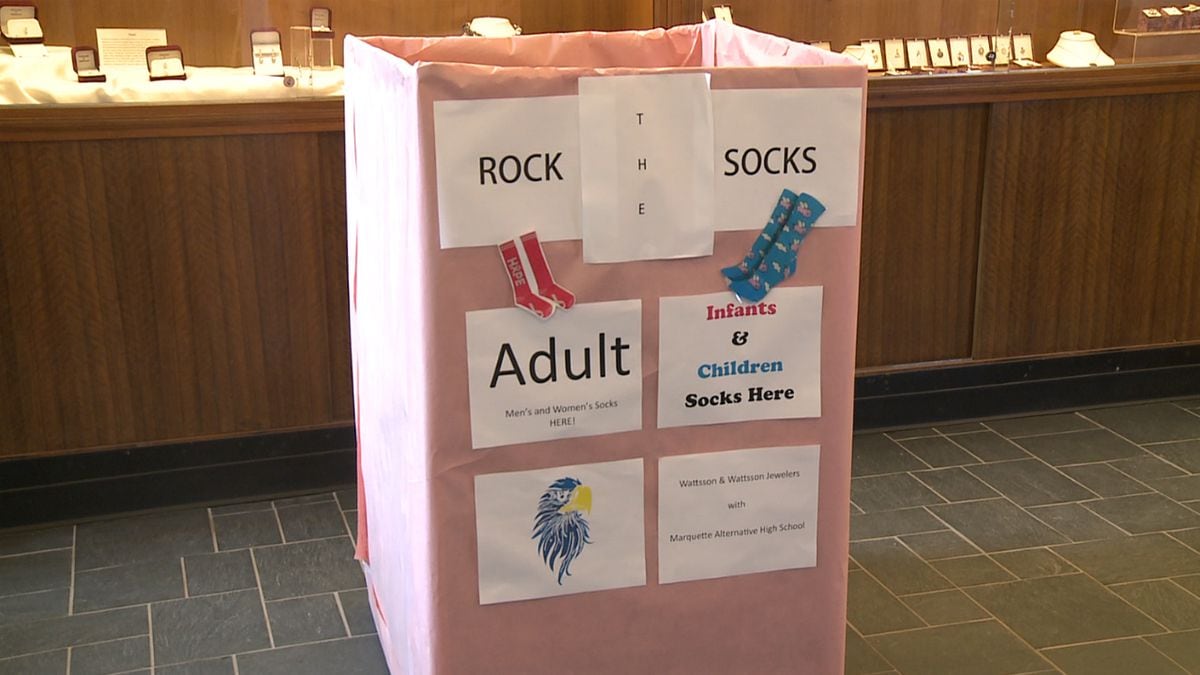 Published: Dec. 5, 2019 at 3:43 PM EST
Wattsson & Wattsson Jewelers in Marquette has collected some big donations for this year's Rock the Socks campaign.
Now in its 7th year, Rock the Socks was started by students at the Marquette Alternative High School when they saw that socks were the most needed but least donated item.
During Giving Tuesday this week, the owners decided to match donations of socks resulting in some big numbers.
"We got 175 pairs of socks on Tuesday which is a lot, and then last night, about an hour before we were going to close we had a wonderful gentleman call and ask if we were still taking donations, we said 'of course,' and he said he had about 400 pair, so he dropped off about 400 pairs of socks which about halfway filled up our bin which is incredible," said Wattsson & Wattsson Sales Manager, Lacee J. Hartzell.
Rock the socks goes until December 13. The full list of drop-off locations is below.
Marquette Alternative High School
Marquette Senior High School Athletics
Bothwell Elementary
Graveraet Elementary
Cherry Creek Elementary
Sandy Knoll Elementary
Superior Hills
MAPS Central Office
Technology and Transportation Offices
Father Marquette Academy
Aspen Ridge and Nice Community Schools
Ishpeming High School
Negaunee High School
Gilbert and Sawyer Elementary Schools in Gwinn
Northern Michigan University School of Education and Athletic Departments
Mister McGregor's Garden (Werner)
Profiles in Hair Design
Wattsson and Wattsson Jewelers
Select Realty
Embers Credit Union (all three locations)
St. Louis the King Church