USDA improves rural Michigan water, wastewater infrastructure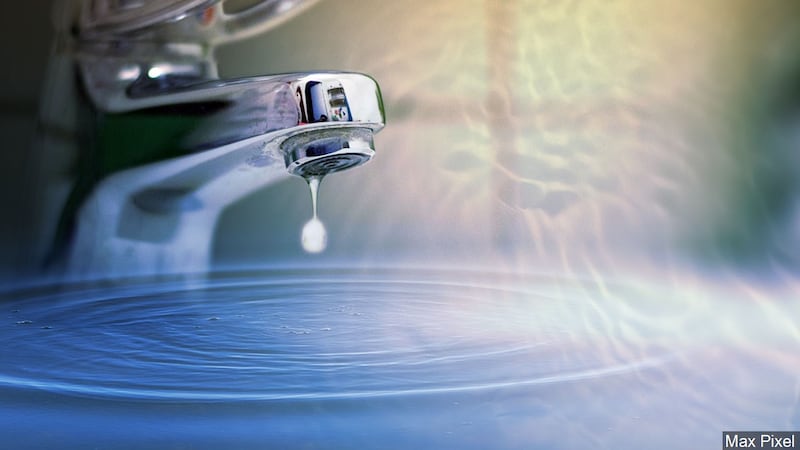 Published: Dec. 4, 2018 at 3:19 PM EST
Assistant to the Secretary for Rural Development Anne Hazlett today announced that USDA is investing $1.2 billion to help rebuild and improve rural water infrastructure for 936,000 rural Americans living in 46 states.
"Access to water is a key driver for economic opportunity and quality of life in rural communities," Hazlett said. "Under the leadership of Agriculture Secretary Sonny Perdue, USDA is committed to being a strong partner to rural communities in building prosperity through modern water infrastructure."
USDA is providing financing for 234 water and environmental infrastructure projects through the Water and Waste Disposal Loan and Grant program. The funding can be used for drinking water, stormwater drainage and waste disposal systems for rural communities with 10,000 or fewer residents.
Eligible communities and water districts can apply online on the interactive RD Apply tool, or they can apply through one of USDA Rural Development's state or field offices.
"Michigan residents are rightly concerned about ensuring water quality," said USDA Rural Development State Director for Michigan Jason Allen. "These projects continue USDA's historic investments in the health and future well-being of our rural communities."
Rural Michigan received more than $59 million in funding.
The City of Manistique, in Schoolcraft County, will use a $1,632,000 loan and $4,896,000 grant to continue needed improvements to its sewer system. Starting in 1989, the city embarked on upgrades to close three combined sewer overflows and one remains. This project will consist of work at the wastewater treatment plant, the sanitary sewer siphon under the Manistique River, and Park Avenue. The sewer system serves 1,195 residential and 224 commercial users.
Manistique will also use a $638,000 loan and $1,912,000 grant to improve its distribution system, which is approximately 70-100 years old. The water system serves 1,240 residential and 243 commercial users.
The City of Bessemer, in Gogebic County, will use a $2,606,000 loan and $7,814,000 grant to improve its water system, much of which dates to the early 1900s and uses lead-joined cast iron pipe. The project will replace approximately six miles of water main, valves, and hydrants. The water system serves 754 residential and 103 commercial customers.
Bessemer will also use a $2,751,000 loan and $8,245,000 grant to update its sewer system. The project will replace approximately six miles of sewer main. The sewer system serves 891 residential and 98 commercial customers.
Oceana County will use a $23,800,000 loan to construct a sewer collection and treatment system in the Silver Lake area of Golden Township, which is located along the eastern side of Silver Lake State Park. The treatment facility will have two lagoons, a chemical feed, and a trickling sand bed filtration area. The project will serve an area with 809 residents and 39 commercial users and is configured to permit the addition of 500 more homes to the system in the future.
The Lakewood Wastewater Authority, which serves communities in Ionia and Barry counties, will use a $4,827,000 loan for another phase of sewer improvements. Over the last several years, the Authority has received loan funding for rerouting of the sewer main, additional force main, and a wastewater treatment facility upgrade. The current project will address a chain of pump stations. The sewer system serves the communities of the village of Lake Odessa, village of Woodland, Odessa Township, and Woodland Township with 1,202 residential and 153 commercial customers.
The Village of Baroda, in Berrien County, will use a $532,000 loan for the water system improvement portion of the overall streetscape, sewer, and water improvement project. The water system purchases water from Lake Charter Township and serves 263 residential and 64 commercial customers.
In April 2017, President Donald J. Trump established the Interagency Task Force on Agriculture and Rural Prosperity to identify legislative, regulatory and policy changes that could promote agriculture and prosperity in rural communities. In January 2018, Secretary Perdue presented the Task Force's findings to President Trump. These findings included 31 recommendations to align the federal government with state, local and tribal governments to take advantage of opportunities that exist in rural America. Increasing investments in rural infrastructure is a key recommendation of the task force.
To view the report in its entirety, please view the Report to the President of the United States from the Task Force on Agriculture and Rural Prosperity (PDF, 5.4 MB). In addition, to view the categories of the recommendations, please view the Rural Prosperity infographic.
USDA Rural Development provides loans and grants to help expand economic opportunities and create jobs in rural areas. This assistance supports infrastructure improvements; business development; housing; community services such as schools, public safety and health care; and high-speed internet access in rural areas. For more information, visit www.rd.usda.gov.
To view the specifics on Bessemer and Manistique's loans, or the other information listed above, check out the related links section of this article.