UP lawmakers say the latest legislation to close the dark store loop hole has slow moving momentum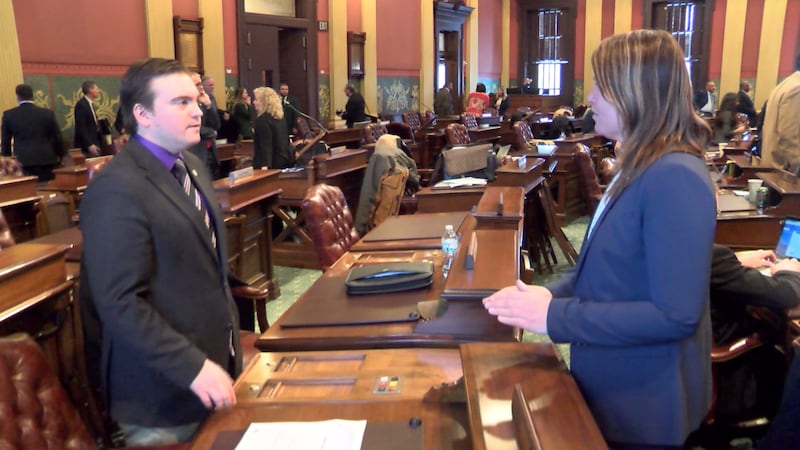 Published: Mar. 5, 2019 at 5:21 PM EST
State lawmakers are working across the aisle to find solutions to one of Upper Michigan's major revenue problems--the dark store loop hole.
"Stores are coming in with the best interest in mind, they are getting tax breaks, they are putting deed restrictions on their property for some reason or another they are leaving the community and they are leaving this big empty building, putting stress on communities," said 110th District State Representative, Greg Markkanen. "We need to address that issue."
State Representative for the 108th District, Beau LaFave, is tackling the issue head on. His dark store legislation is one of the first three bills introduced this session.
"I'm working across the aisle, with Representative [Julie] Brixie, as well as Representative [Sara] Cambensy and Markkanen, to try to move that bill forward," said LaFave. "The representative that sponsored it before was deferred in a primary and I have taken up the mantle with that."
The proposal would prevent big box stores like Menards and Walmart from taking advantage of a dark store loop hole.
LaFave explains that many big box stores put deed restrictions to their own properties and then use the property values of other empty, or dark stores, deed-restricted properties to claim lower tax values.
If passed the bill would limit the tribunals consideration of deed restrictions.
Representative LaFave says this bill will be a slow moving bill due its complexity and the amount of education it requires.
"More than a third of my House is brand new and have not seen what a dark store bill looks like, or what the problem is, so there is a lot of education going on in the background," explained LaFave.
This year's bill is similar to the one the house approved in 2016, as it has a number of co-sponsors from both parties.
"Enough revenue has been lost, either we do pass something legislatively or we think about taking it to the people and do referendum," said State Representative for the 109th District, Sara Cambensy.
Governor Gretchen Whitmer says that small communities have a legitimate claim on this issue and will work closely with lawmakers to get a bill across her desk.
"We are all going to need to be a part of this, but I think we can do a lot of good for local communities having some common sense policy," said Whitmer.
U.P. Representatives believe this new bill could advance this term because of the senate finance committees newest chairman, Sen. Jim Runestead, who voted in favor of the 2016 effort when he was in the house.
LaFave says he will continue to work lawmakers, municipalities and retailers to reach a compromise.
The City of Escanaba is currently paying thousands of dollars in legal fees monthly to continue their fight their against the dark store loophole.
A retrial in the Michigan Tax Tribunal for the city versus Menards will start May 13 in Lansing.