UP Wineries: Mackinaw Trail Winery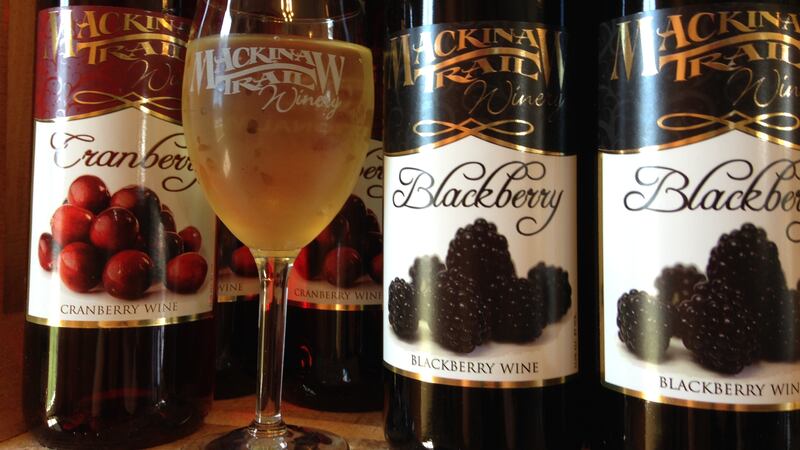 Published: Aug. 2, 2017 at 6:24 PM EDT
They were the first winery in the Upper Peninsula. Though they no longer grow their grapes in the U.P., their product is still "Pure Michigan."
It's the Mackinaw Trail Winery and they offer up a winning combination of wine and craft beer.
"I still get people coming in and asking for fresh fish, or smoked fish," Wine Tasting Manger Michele Earle said.
Nestled between a dock and the bay in Manistique is the Mackinaw Trail Winery and Brewery tasting room.
"This used to be a fishery and this building that we're standing in right now is where they would repair the nets," Earle said. "There's actually, if you look in the floor boards, an imprint of a hook."
The Stabile family has been making wine since 2004.
"They were literally making their wine out of their garage," Earle said. "This was in Felch, in the Iron Mountain area."
Part of the family also owned the fishery. So when they wanted to expand, they purchased the property where the tasting room is today.
"We are the first winery in the Upper Peninsula and we do get all our grapes from the state of Michigan. So all our wines are 'Pure Michigan,'" Earle said.
And new in 2014, the Mackinaw Trail Winery added a brewery.
"We started with the wines and we get the couples that come in. The wives are like, 'Oh look honey, wine!' and the husband's like, '[Don't you] have beer?!' And I can say, 'Yes!' and they're like, 'This is great!' We are actually making our beer from hops and our grains that are again, grown in Michigan," Earle said.
Their grapes are grown in downstate Petoskey, while their beer is made in a building on the property in Manistique.
"What makes this place special is the beautiful view, right on the water, right at the marina," Earle said.
And guests are encouraged to take their beer or wine outside, and enjoy the patio with a view of the harbor.
One of the company's Upper Michigan specialties is their ice wine.
"To be legally called an ice wine, the grapes have to be left on the vine to freeze solid for five consecutive days," Earle said.
As a result, batches are small and take longer to ferment, meaning ice wine is one of the more expensive products they sell. The owner's son has taken over the wine-making duties.
"Now I'm an artist, I'm a painter, and when I see what the winemaker does, Dustin ... he's painter with grapes. And he won't tell anybody what's he's doing of course, because it's a secret! But he is an artist with the wines," Earle said. "And as a result, our wines have been winning awards since they've first been entering competitions."
Every Saturday in the summer, the winery has live music on their patio from 7 p.m. until 11 p.m.
For more information on Mackinaw Trails Winery,
.