Trappers Workshop teaches outdoor skills to children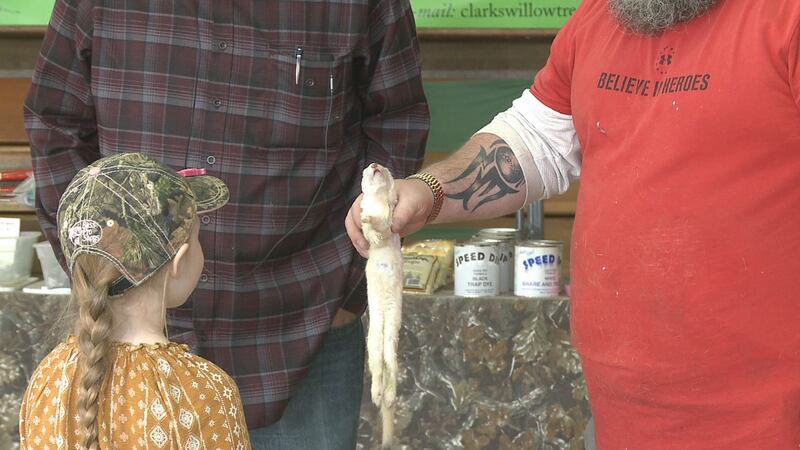 Published: Feb. 2, 2019 at 9:11 PM EST
The U.P. Trappers Association hosted its 14th annual midwinter Trappers Workshop today for children to learn valuable outdoor skills. They say going outside is a big part for this area.
From Saturday's event, they're hoping these lessons will better prepare children for a life in the Upper Peninsula.
"The more skills you have, if you ever find yourself in a situation like that the better off you'll be waiting for help or getting out yourself," said Katie Birdsley, an Educator for the Trappers Workshop.
Joe Bottesi, one of Saturday's volunteers, agrees. He runs a mentoring program focused on getting children to go outside and enjoy the beauty of nature.
"We do a lot of different events to try and teach conservation and education, also along with our events," said Bottesi.
From trapping and fur handling demonstrations to fur buying, the U.P. Trappers Association made sure to make this event as exciting as possible for children.
Jim Fornetti was in charge of teaching weasel demonstrations.
"It's a great outdoor activity, and it could be a lifelong hobby these kids will develop today, and it's a good chance for their family who come with them to get out there with their kids as well, and enjoy the outdoors we have in the U.P.," said Fornetti.
Fornetti says he is honored to do this for the community. He hopes children will find fun in outdoor adventure like he has.
But fun doesn't stop here. Hardcore Scripture Outdoors and U.P. Trappers Association have teamed together to make sure children are using the tools they received from today's event. They encourage children
and submit their pictures to be shared.