Third annual Governor's Energy Excellence Awards honor Michiganders for innovative energy solutions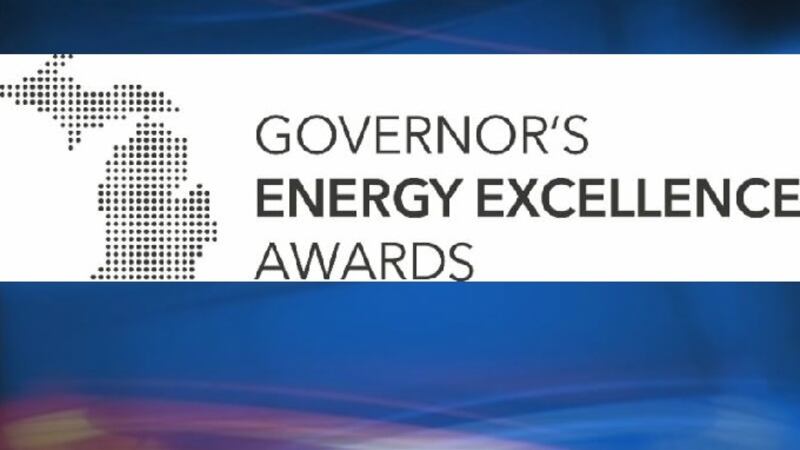 Published: Aug. 3, 2017 at 11:45 AM EDT
Twenty-three businesses, organizations, and individuals from across the state have been selected as finalists for the 2017 Governor's Energy Excellence Awards, which recognize people and organizations in Michigan that have taken firm, meaningful actions to improve energy efficiency.
"Through our policies and initiatives in Michigan, we are working hard to ensure energy reliability, advance clean energy and help business owners and residents reduce energy waste," said Gov. Rick Snyder. "Among other things, we're encouraging utilities to provide incentives and programs that make it easier for others to follow the example of those we're honoring this year."
Nominations were made in eight different categories, which demonstrate the diverse nature of energy-efficiency deployment. The award winners will be announced at a singular event in mid-October.
Following is a list of this year's finalists by category (Upper Peninsula locations are emphasized with bold text):
Best Projects — Residential
Marti Burbeck, Ann Arbor
Sandra Keirnan, Holland
Tom Tishler, Kalamazoo
Best Projects — Agriculture
Friske Orchards, Charlevoix
Grand Valley Farms, Rives Junction
Sklarczyk Seed Farm, Johannesburg
Best Projects — Industrial/Manufacturing
HyCAL Corporation, Gibraltar
Verso Corporation, Escanaba
Best Projects — Commercial (Private)
First Housing Corporation, Lansing
Gateway Village, Sturgis
Islamic Center of America, Dearborn
Ewen-Trout Creek School, Ewen
Kalamazoo Institute of Arts, Kalamazoo
Public Libraries of Saginaw, Saginaw
Better World Builders LLC, Kalamazoo
Don Earl Heating & A/C, Sault Ste. Marie
Medler Electric, Alma
Walt Dindoffer, Temperance
Holland Energy Fund, Holland
Carla Walker-Miller, Detroit
Best Communication or Education Program
Consumers Energy, Okemos
GreenHome Institute, Grand Rapids
The Heat and Warmth Fund, Detroit
Four other organizations received honorable mentions, including:
Best Project — Agriculture: Nash Greenhouses LLC, Kalamazoo
Best Project — Commercial (Private): Jackson National Life Insurance Company, Lansing
Best Project — Public: Ann Arbor Housing Commission, Ann Arbor
Innovator of the Year: Southwest Housing Solutions, Detroit
"Michigan's policies regarding our energy market, renewable energy and energy waste reduction are helping fuel Michigan's economy and create jobs in the process," Governor Snyder said. "We cannot forget, however, that our cheapest energy is that which isn't used."
-------------------------------
The Governor's Energy Excellence Awards honor Michigan individuals and organizations who have made reducing energy waste and implementing energy-efficient practices part of their everyday lives. The awards would not be possible without the support of the Department of Energy and the Michigan Agency for Energy through the Michigan Energy Office. For more information, visit mienergyexcellence.org.