State of Michigan files lawsuit against 17 companies for PFAS contamination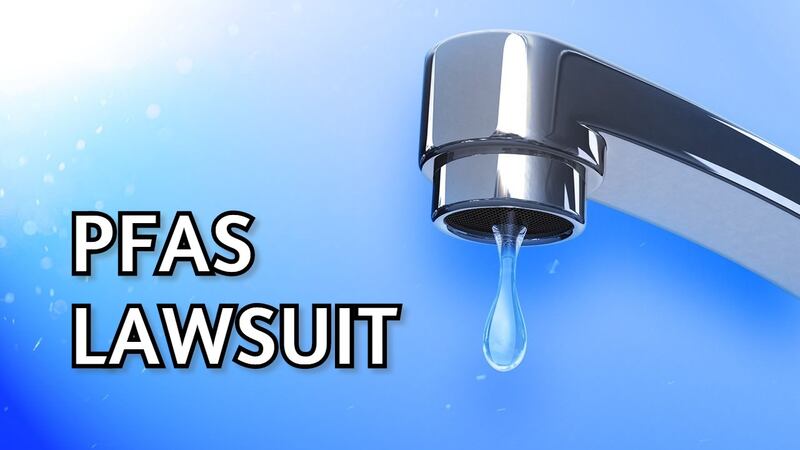 Published: Jan. 14, 2020 at 7:41 PM EST
Attorney General Dana Nessel filed a lawsuit on Tuesday in the fight against PFAS contamination in the state.
The lawsuit was filed in Washtenaw County Circuit Court against 17 defendants, some of which include 3M and DuPont, according to a press release from the Attorney General's office.
It alleges that the defendants deliberately concealed the dangers of PFAS, or per- and polyfluoroalkyl substances, and is the first legal action taken by the state against PFAS manufacturers.
"It's time that these companies step up, take responsibility, and address what has taken place. We can't and will not stop until we ensure that everyone has access to clean drinking water," says Governor Gretchen Whitmer.
It also claims that they "withheld scientific evidence" and "intentionally, knowingly, and recklessly solid, distributed, released, transported, supplied, arranged for disposal or treatment, and handled and used PFAS and PFAS-containing materials" in the state in a way that they knew would harm the environment and residents.
Companies involved in the lawsuit include:
• Minnesota Mining & Manufacturing Co. – a/k/a 3M;
• DuPont, including its historic corporate self/identity/entity, as well as its post-merger-and-spinoff self – DuPont de Nemours Inc., a/k/a "New DuPont";
• The Chemours Co., a spinoff of DuPont, and its subsidiary (The Chemours Co. FC LLX);
• Corteva Inc., another DuPont spinoff which was part of Defendant Dow DuPont;
• Dyneon LLC;
• Archroma entities;
• Arkema entities;
• AGC Chemicals Americas Inc.;
• Daikin Industries entities;
• Solvay Specialty Polymers, USA LLC; and
• Asahi Kasei Plastics North America Inc.
PFAS is a dangerous chemical linked to serious health effects such as liver damage and increased likelihood of cancer.
This is just one step taken by Governor Whitmer and the Department of Environment, Great Lakes, and Energy to stop PFAS contamination in Michigan.