Sigma Phi Epsilon Fraternity helps chop wood for Little Brothers-Friends of the Elderly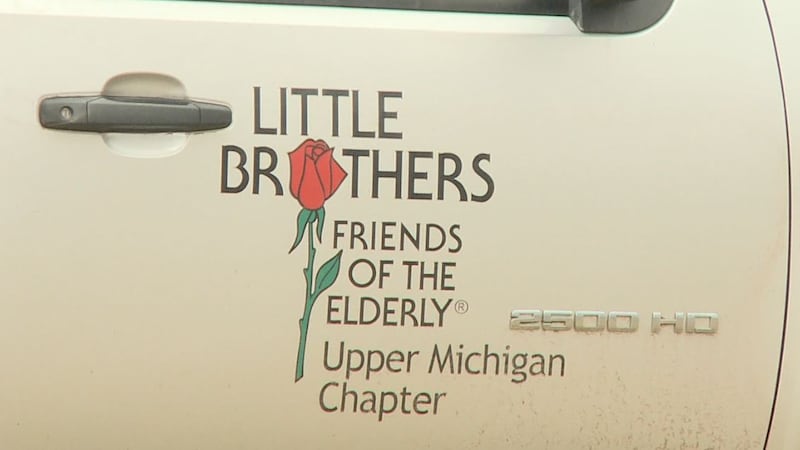 Published: Oct. 28, 2018 at 9:26 PM EDT
Lending a helping hand can go a very long way.
Firewood coordinator Debby Hart says if it wasn't for the help of Michigan Tech students partnering with Little Brothers-Friends of the Elderly, it would be really hard for them to handle the amount of firewood needed to help them.
"It helps the elderly not have to worry about heating their homes. It gives them extra money to put towards their electric bill and other necessities," said Hart.
Last winter, Hart says they delivered 160 loads of wood to almost 100 elderly people, which makes this their second highest record.
"Our fire wood is free for elderly who can't afford to pay for it themselves, and so this firewood helps them get through the long winter cold months that we have here in the UP," said Hart.
The men of Sigma Phi Epsilon Fraternity made sure to volunteer their time to help the community, even if that meant coming out bright and early after an eventful weekend.
"I realized there's more people that really can't do things, they can't get their own firewood and I realized that we can be out here and help them out in this way and it means a lot to us to just give back to the community," said Philanthropy Chair, Ethan Lindborg.
Although it's a challenge to chop the wood, Hart says it's definitely worthwhile.
"They're very kind, very thoughtful, and very thankful to receive the firewood. I think all of my volunteers that I have here are thrilled to help out the elderly," said Hart.
As of right now, they only deliver firewood to Houghton and Keweenaw counties, but welcome anyone who wants to join their year-long program.
For more information, visit their website
.