Peninsula Point Lighthouse gets much needed repairs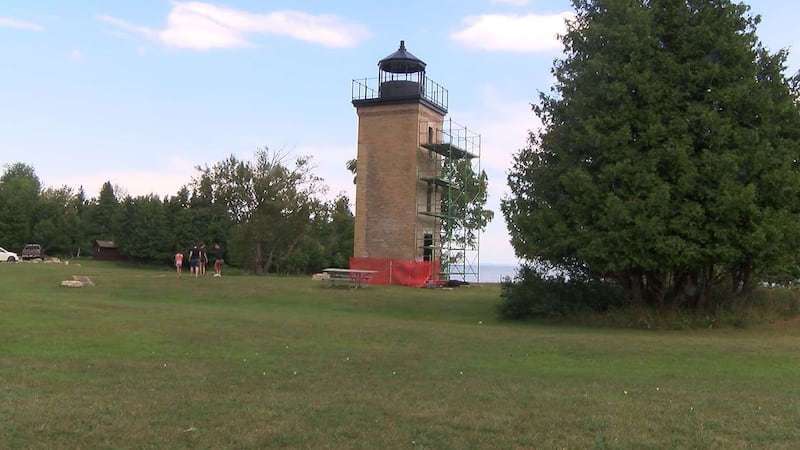 Published: Aug. 21, 2018 at 6:55 PM EDT
Located on the end of Delta County's Stonington Peninsula, the Peninsula Point Lighthouse has received some much needed repairs over the past several weeks.
Built in 1865 and decommissioned in 1936, the lighthouse hasn't had any significant repair work done in years. But recently, HistoriCorps and the Great Lakes Conservation Corps have been doing repairs to the lighthouse. A four person team has been working on the site.
"The original mortar we scraped away and we are filling in the gaps. That way rain doesn't come in and eat away the bricks and the rest of the mortar and we've also been helping scrape the paint, that way it's not to chunky when they paint it over," said Camila Dul, GLCC Crew Leader.
Funding for the repairs has been provided primarily by the U.S. Forest Service which owns and operates the light house.