Original Copper Country 'Copper Queen' whiskey makes a comeback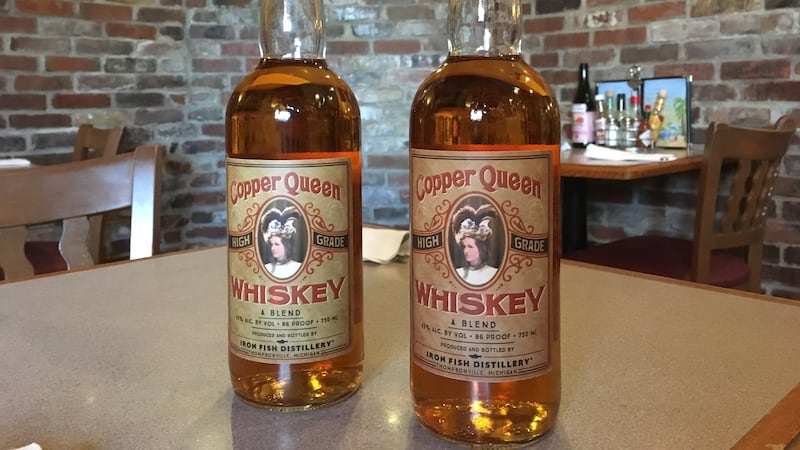 Published: Jun. 13, 2019 at 9:32 PM EDT
A whiskey once produced in the Copper Country is once again being produced, thanks to Iron Fish Distillery.
The farm distillery has revived the original Copper Queen whiskey of Calumet, which was once made in the building where Carmelita's restaurant is today.
The owner of Carmelita's, Jerry Mitchell, reached out to Iron Fish founder Richard Anderson with the idea. Anderson agreed to make the commemorative spirit and sell it, with $1,000 of every 2,000 bottles sold being given to the Calumet Theater.
Copper Queen was once made in Calumet by the Bianchi family until prohibition put the company out of business.
The label for the bottle is inspired by former actresses that performed at the Calumet Theater, such as Lillian Russel.
"We wanted to create Copper Queen whiskey as kind of a postcard in Michigan, for the great Copper County and the Keweenaw Peninsula in Calumet and draw attention to the historic heritage of Calumet," says Anderson. "And create a whiskey around it because people can have a little drink, they can enjoy a Copper Queen and maybe consider traveling to the region."