UPDATE: Man who entered Negaunee home Saturday and knocked himself unconscious has been arraigned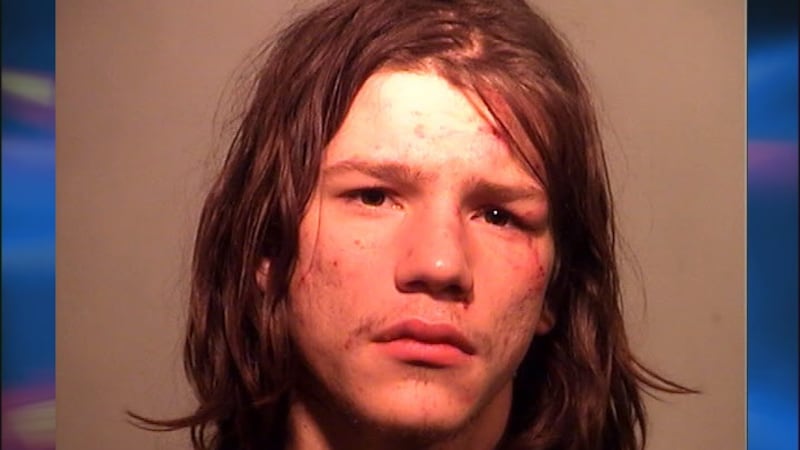 Published: Oct. 29, 2016 at 9:44 AM EDT
UPDATE: The suspect who entered a Negaunee home Saturday and then knocked himself out by running into a tree while police were searching for him in the nearby woods has been officially charged in Marquette County District Court.
Jacob Paul-Daniel Roemer, 21, is charged with home invasion-first degree and assaulting/resisting/obstructing a police officer.
He has a preliminary hearing scheduled for Nov. 22. His bond is set at ten percent of $10,000 for each count.
____________________________________________________________________
One arrested for home invasion and resisting and obstructing police on Saturday in Negaunee Township.
According to the Michigan State Police, around 1:10 a.m. on Saturday, Troopers from the MSP Negaunee Post were dispatched to a home on Longyear Drive in Negaunee Township for a home invasion. The home owner initially woke after hearing a noise at the front door, then heard several loud bangs, and went downstairs to investigate. The homeowner then saw a male subject inside the entryway of the home. After confronting and yelling at the intruder, the suspect fled on foot.
When Troopers arrived, they were able to locate the suspect who ran into the woods, but despite orders to stop, the suspect continued to run away. The suspect was eventually located by a State Police K-9, lying on the ground unconscious. It appeared the suspect had ran into a tree, and knocked himself out.
The male was arrested on scene for home invasion, and resisting and obstructing police. His name will not be released until after arraignment.
Michigan State Police Troopers were assisted on scene by Marquette County Deputies.