Olympic swimmer to kick off National Diabetes Awareness Month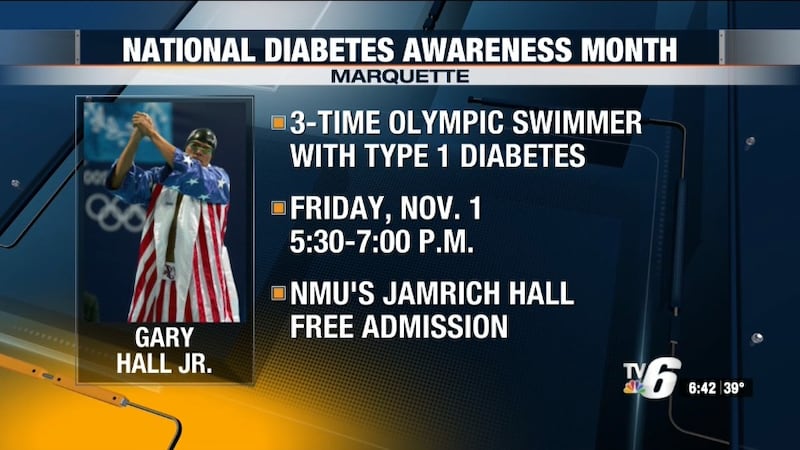 Published: Oct. 28, 2019 at 9:18 AM EDT
National Diabetes Awareness Month begins with two events in Marquette this weekend.
The NMU Student Nurses Association and the U.P. Diabetes Outreach Network are hosting former Olympic swimmer, Gary Hall Jr., on Friday.
Gary Hall Jr. is an Olympic swimmer (1996, 2000, 2004) and winner of 10 Olympic medals (5 gold, 3 silver, and 2 bronze). He was diagnosed with type 1 diabetes in 1999 while he was training for his second Olympics.
Hall is going to speak in NMU's Jamrich Hall from 5:30-7:00 p.m. Friday. The presentation is free and open to everyone.
The 3rd Annual Type 1 Diabetes Summit is the following day at Marquette Senior High School. Hall will also speak at that event.
Registration is $5, and the summit is from 10:00 a.m. until 3:15 p.m. Saturday.
Watch the video above to learn more information.
Questions? Ask Kristen Cambensy at cambensyk@upcap.org or call 906-273-1120 for more information.