NMU warns hammocking students of increased city code enforcement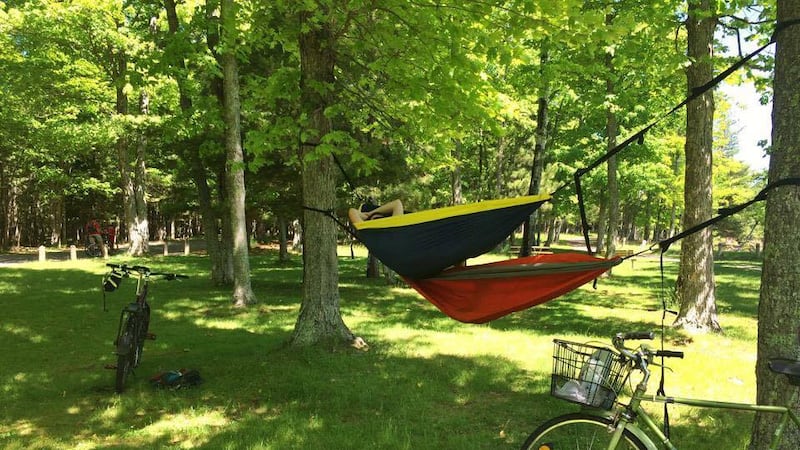 Published: Feb. 21, 2017 at 6:04 PM EST
Northern Michigan University released a letter to students Tuesday, warning them about causing damage while using hammocks in city property.
The letter follows in it's entirety:
NMU Students, This week's warm weather reminds us that spring is not too far away. Soon we will begin to engage in our spring/summer outdoor activities, which for some in the NMU community includes the use of tree hammocks. City of Marquette officials have asked the university to alert students, faculty and staff to the fact that damage is being done to trees in public city areas, such as Presque Isle Park, because of tree hammocks. Screwing in hammocks puts pressure on the trees that can cause breakage and disease. Also people using these public areas last year were breaking off branches and cutting down small trees, all of which is against the City Code. This year, Marquette public safety officers will be increasing their enforcement of the City Code Ordinance Section 22-135, "Abuse or mutilation of public trees." This ordinance prohibits "attachment of any rope, wire, nails, advertising posters, or other contrivance to any tree." If ticketed, the fine is a municipal civil infraction ($25) that increases with each day of violation. Students who enjoy tree hammocking are encouraged to explore companies that sell hammock equipment designed specifically to "leave no trace," which allows people to relax in outdoor spaces without damaging trees. Students should search the Internet for "responsible hammocking" or "leave no trace hammocking" to learn more about these products, in particular those that do not use ropes or spikes, and the organizations that sell them. Please note that any hammocks that uses ropes, even if designated as "leave no trace," would still violate the ordinance if used on city property. Students who wish to use hammocks on city property should explore "leave no trace" products such as portable stand hammocks and wind beds that offer the same relaxing outdoor experience without attaching to trees. For more information, go to the city's website at www.mqtcty.org, or go directly to the City Code at www.mqtcty.org/city-code.php. Thank you for your attention to this matter.
The letter came from Cindy Paavola, Assistant to the President.
For the latest News, Weather and Sports, tune into your TV6 News and FOX UP News.