May 5, 2000: The Heat is On!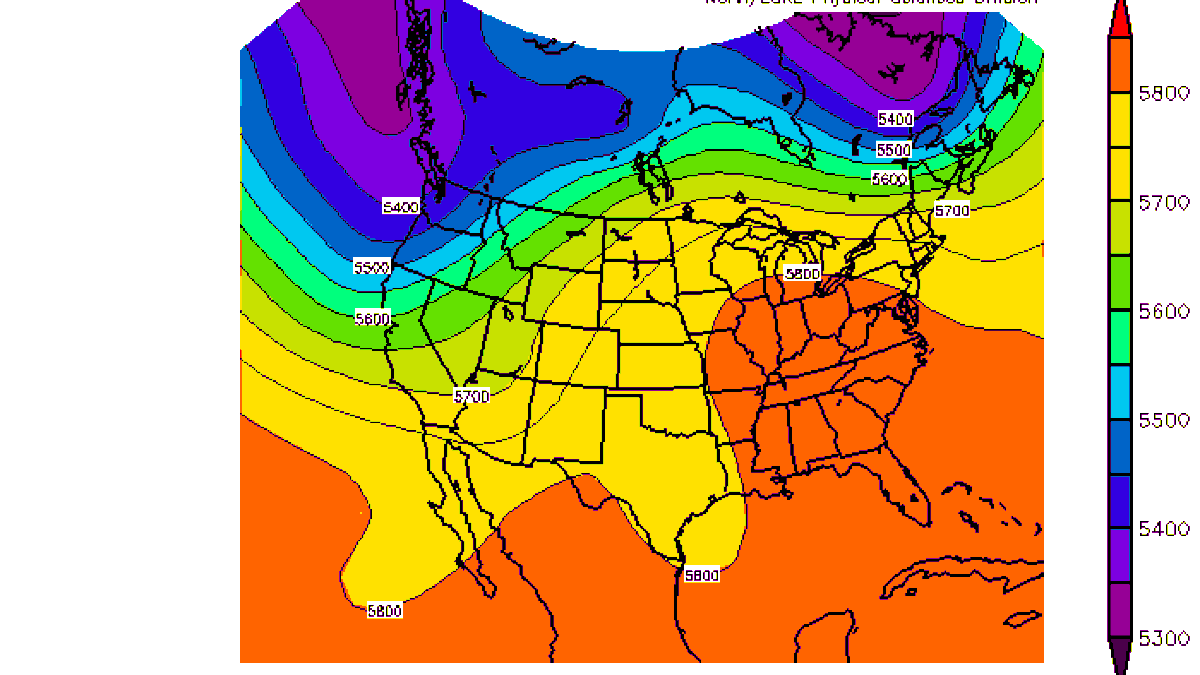 Published: May. 5, 2016 at 7:51 PM EDT
Sixteen years ago today was a sizzler across the U.P., at least for early May. It hit 88 degrees at the National Weather Service (NWS) near Negaunee. Temperatures soared into the 80s the next two days, too. In Ironwood, a record high of 86 was achieved on the same day, while Iron Mountain hit 88 and 89 degrees on the 6th.
The early season heat wave was fueled by a big upper-level low-pressure trough that developed over the western portion of the continent (Image 1). A surface low formed in response to the trough over the Northern Plains. The southerly flow ahead of the system pumped the heat into Upper Michigan. The six-day stretch from May 3-8 was 20.2 degrees above the long-term average at the NWS.
The early summer pattern broke down and more typical May weather was experienced the rest of the month. Still, May 2000 ended with a mean temperature 3.7 degrees above normal.
Through the first four days of the month, May 2016 is running 3.1 degrees below average. We are still looking for a spike in temperatures tomorrow. It's easy to see why when you look upstream (Image 2). Late afternoon temperatures are sizzling in the northern Plains. It is around 90 in the Red River Valley of the north at Fargo and Grand Forks and 93 degrees at Winnipeg!
Temperatures tomorrow should soar well into the 80s over western Upper Michigan with readings at least 70 in the east away from Lake Michigan. The summer-like warmth will be short-lived, however. A cold front will sweep through Upper Michigan Friday night leading to a seasonably cooler weekend. Rainfall with the front does not look significant. That means the dry spring weather pattern will hold through the weekend keeping the wildfire danger high.