Marquette County Sheriff hosts free Winter Survival Class on Saturday, Feb. 1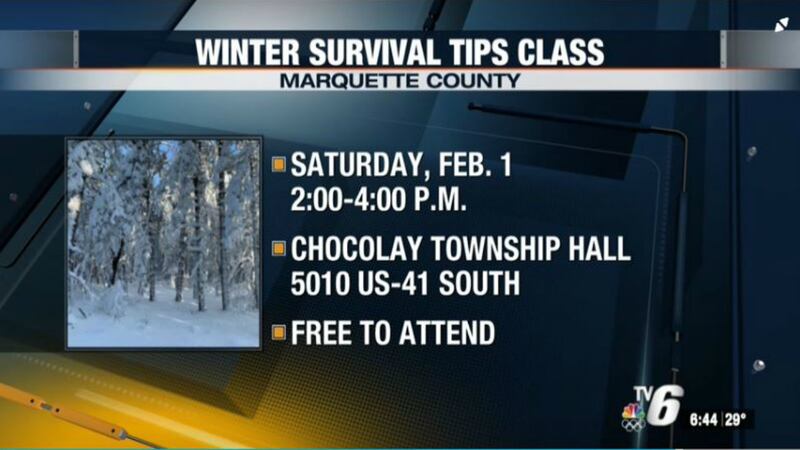 Published: Jan. 27, 2020 at 7:40 AM EST
The Marquette County Sheriff's Department is hosting a free Winter Survival Tips class in Chocolay Township, Saturday, Feb. 1 to teach the public about preparing for an outdoor emergency.
Sheriff Greg Zyburt says with the popularity of winter outdoor activities in Upper Michigan, first responders see a number of rescue cases each year, whether it's for lost hikers, a snowmobile crash, or a fall through ice on a lake.
The class will be co-hosted by Michael Neiger from the Michigan Backcountry Search and Rescue team. Neiger says he will discuss what types of items people should carry with them when they plan to venture outdoors, as well as give advice on how to best utilize your cell phone in an emergency situation.
This is a free class. It will be held Saturday, Feb. 1 at the Chocolay Township Hall, located at 5010 US-41 South, from 2 p.m. to 4 p.m. There is space for approximately 60 people, and attendance will be first come first served.