Marquette Choral Society to perform holiday concert this weekend in St. Peter Cathedral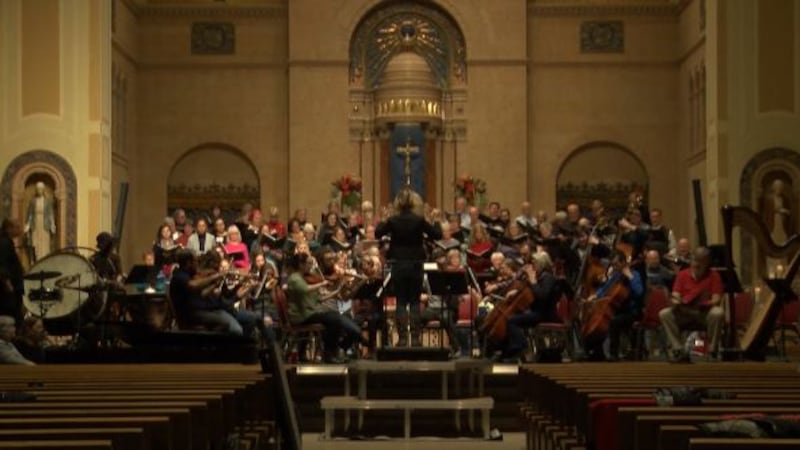 Published: Nov. 30, 2017 at 9:48 PM EST
The Marquette Choral Society is hosting a holiday concert this weekend in the St. Peter Cathedral.
They were preparing for this weekend's performance Thursday with a rehearsal. The choral society will be accompanied by not only a full orchestra, but the cathedrals organ as well. Two holiday pieces will be featured.
"It's a wonderful experience to perform in this cathedral. It's very European style, so it's not only a beautiful venue but the sound is incredible with all the marble, of course all the beautiful marble," said Erin Colwitz, Director of the Marquette Choral Society.
The concert runs this Saturday December 2nd at 7:30 p.m. and Sunday at 3:00 p.m. at the St. Peter Cathedral in Marquette. Anyone can attend for free, but the choral society will be collecting donations to help fund future concerts.