MDEQ, EPA clean up mining-era hazardous waste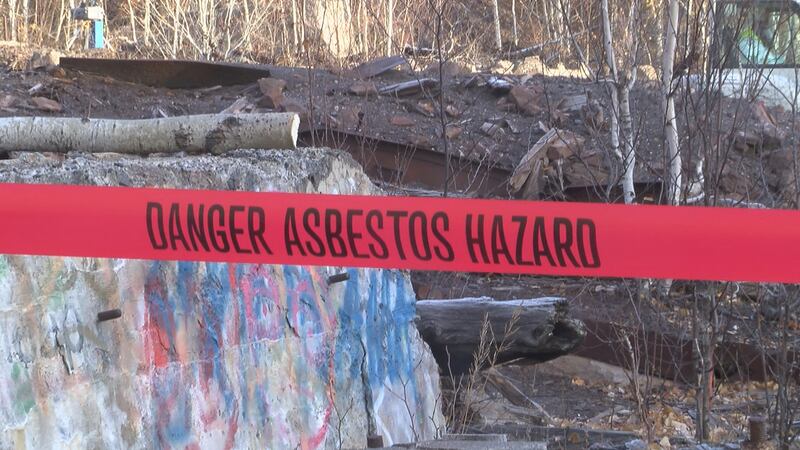 Published: Oct. 24, 2018 at 2:30 PM EDT
The Michigan Department of Environmental Quality is removing mining-era waste from the Torch Lake area. The Abandoned Mining Waste Project is a response to high levels of PCBs in Torch Lake fish.
"We were asked to find out what the source of the PCBs were. We started the Abandoned Mining Waste Project where we started looking at the source areas; the industrial operations that generated the mining wastes that were disposed into the lake," said Amy Karenen of MDEQ Remediation and Redevelopment.
Work began in Lake Linden back in 2014. MDEQ and Environmental Protection Agency workers remove asbestos and lead from old buildings, buried drums of chemicals, and contaminated soil.
"We are working down in a step-wise fashion from north to south. So, just in September we were doing investigations in Ripley and Dollar Bay. Our data is just now coming back in for those areas. We will evaluate that and see what kind of actions might be needed there," said Karenen.
The EPA has been at work for two weeks at the Quincy Mining Company - Mason site. They have at least two more weeks of work to complete.
"When we come in, we put up the snow fencing you see around the site. We are doing air monitoring to make sure that we are not causing a bigger problem than already exists, and then our crews that are trained in hazmat sample the waste then consolidate it and send it to a proper disposal facility," said Brian Kelly, on-site coordinator for EPA Emergency Response.
Work on this site will continue as long as the weather permits. The EPA will return in the spring to finish the job.