Local veterans receive donation for rec center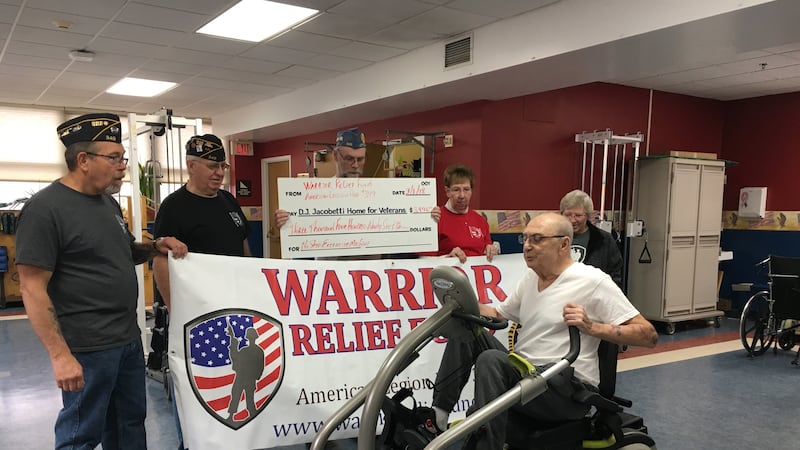 Published: Mar. 1, 2018 at 11:36 AM EST
After multiple requests to add more fitness machines for their recreation center, the D.J. Jacobetti Home for Vets received a new crosstep machine, to help decrease waiting times and encourage more exercise.
It was all possible with the help of the Warrior Relief Fund of American Legion, post #349 in Little Lake, after they raised close to $3,500 to make the purchase.
The legion's bike and sled night and golf outings are what help provide the majority of the funding for their donations.
"So this is a big deal for the home, and that the Warrior Relief Fund of American Legion Post 349 stepped up and helped provide this for veterans, that's pretty special," Jacobetti's administrator, Ryan Engle said. "It's going to provide a resource for us to care for veterans and provide them with therapy services they need, ya' know, for the guys that are here now and people that are here for many years to come."
The Little Lake legion already raised nearly $12,000 in the last year to help veterans in the Marquette and Dickinson counties.