Kelly Cochran loses appeal of 2017 conviction for the murder of Christopher Regan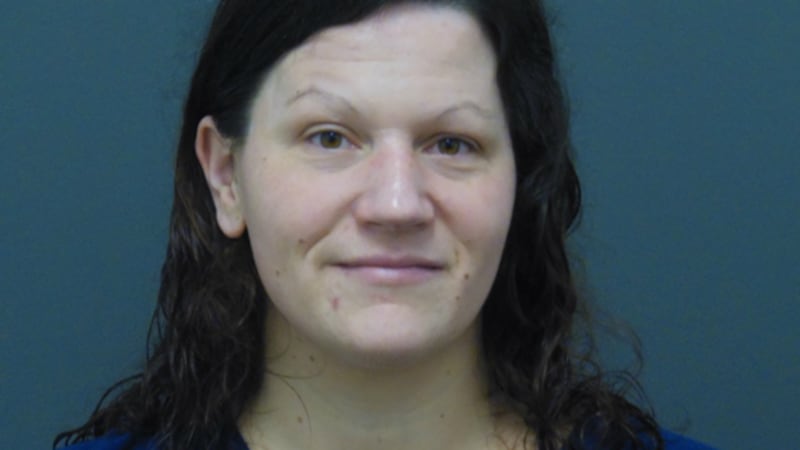 Published: Jun. 12, 2019 at 11:30 AM EDT
Kelly Cochran has lost her appeal with the Michigan Court of Appeals for her 2017 conviction of first degree murder.
Cochran was sentenced to life imprisonment without parole for first-degree murder, 2½ to four years in prison for larceny in a building, 6 to 10 years in prison for conspiracy to mutilate a dead body, three to five years in prison for concealing the death of a person, and 2½ to four years in prison for lying to a peace officer.
Cochran was convicted of killing of Christopher Regan in Caspian in 2014. During the trial, the prosecutor presented evidence that Cochran and her husband, Jason Cochran killed Regan on October 14, 2014, cut up Regan's body and lied to the police.
Court documents show that in her appeal, Cochran argued that there was evidence that should not have been allowed in court.
The defense said that certain evidence during the trial was in violation of MRE 404(b) that states "Evidence of other crimes, wrongs, or acts is not admissible to prove the character of a person in order to show action in conformity therewith. It may, however, be admissible for other purposes, such as proof of motive, opportunity, intent, preparation, scheme, plan, or system in doing an act, knowledge, identity, or absence of mistake or accident when the same is material, whether such other crimes, wrongs, or acts are contemporaneous with, or prior or subsequent to the conduct at issue in the case."
During the trial, evidence was presented regarding Cochran's claims to be a serial killer, and that she or her husband, Jason Cochran had a so-called "trophy bag" or "trinket bag" with items relating to prior murders. There was also reference to Cochran making shanks, or homemade weapons, of out her eyeglasses while in jail.
According to court documents, during the appeal, parties discussed whether the serial-killer statements were admissible in court under MRE 404(b).
The Court of Appeals found that they were admissible.
In the court documents, it states that "Iron River Police Department Chief Laura Frizzo, a key prosecution witness, testified that she never found any evidence that the trinket bag existed. A volunteer investigator testified that a trinket bag was not found, as did Officer Jeremy Ogden from the Hobart Police Department in Indiana,2 another key witness for the prosecution."
The court found that "The testimony as presented by the prosecutor's own key witnesses makes clear that the prosecutor was not attempting to prove that defendant actually committed these other murders or actually had a trinket bag; instead, the prosecutor was using the serial-killer statements to show how defendant was "playing" with the authorities."
Kelly Cochran received life in prison for killing Regan and was sentenced to 65 years in prison in the strangulation death of her husband at their Hobart, Indiana home.