Historical art tradition open to public on MTU's campus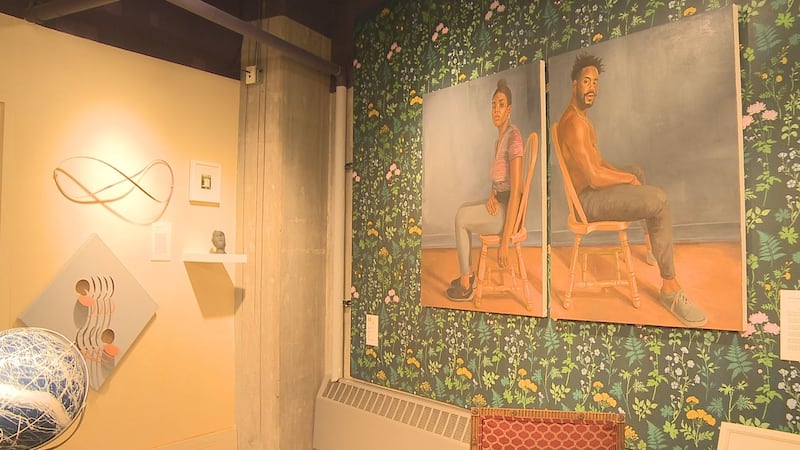 Published: Mar. 6, 2019 at 6:04 PM EST
Let's be real, the Upper Peninsula is made for outdoor adventure. But these artists invite people to take a step inside their warm space for a different experience.
"We wanted to put a show together that really celebrated all of the different kinds of contemporary art that are happening in the country right now and that paired with our department's anniversary," said Salon Curator Lisa Gordillo.
Gordillo is very passionate about art. However, she has noticed a lack in options for people in the area.
"We don't have a lot of art opportunities up in the Upper Peninsula, and we're really just trying to cultivate those," said Gordillo.
Due to this, she was inspired to create a salon. Not the common "salon" people go to to get their hair styled, but a historical tradition of putting a variety of different art and ideas together in a space for people to enjoy.
"We're trying to bring different works of art together that are having a conversation about where we are in the world right now and with contemporary issues that affect people today," said Gordillo.
The beauty of the salon wouldn't have been possible if it wasn't for the hard work and dedication from students like Samantha Palumbo, who desired to share her passion for art with the community.
"When they have this eternal enjoyment and they point at pieces that they like, it fulfills kind of what I was going for," said Samantha Palumbo.
Along with sharing her love, she also wants people to know they don't have to be an artist to appreciate art.
"I hope people will leave feeling that they had a very enjoyable experience here," said Palumbo. "It's a different way art is usually presented. It kind of just envelops people and it's more welcoming."
The salon is open Monday through Friday from 8 a.m. to 8 p.m. until April 20.
They'll also be hosting a second reception on Friday, April 12, that is partnered with the theater department's performance of "Sunday in the Park with George." They invite the community to join them for the experience.