UPDATE: Forsyth Township identifies firefighter killed while battling fire in K.I. Sawyer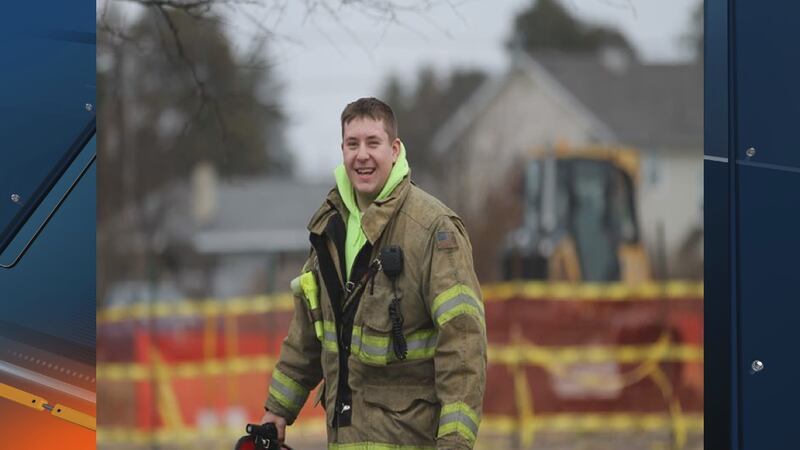 Published: Mar. 13, 2020 at 10:49 PM EDT
The member of the Forsyth Township Fire Department who died Friday night while battling a fire in a K.I. Sawyer duplex is being remembered as a hero.
Forsyth Township says 23-year-old Ben Lauren was killed in the line of duty. Lauren graduated from Gwinn High School in 2014.
According to Marquette County Sheriff Greg Zyburt, a fire was reported at 108 Albatross Street at 9:27 p.m. Friday. When firefighters arrived, they saw half of the duplex was up in flames. A mother and her two children escaped. Lauren died while fighting the fire.
Lauren, a third-generation volunteer firefighter, was born June 14, 1996 and attended his first of many Upper Peninsula Firefighters Tournament six weeks later. Lauren's father, Ron, and sister, Tori, are also members of the department.
"He was a proud, dedicated and exceptional member of your fire department, and was truly the finest representation of our community's young people - respected and admired by all who knew him," said Forsyth Township in a Facebook post.
The Marquette County Sheriff's Office and the Michigan State Police Fire Marshal are investigating the cause of the fire and the firefighter's death.
Forsyth Township Police, Sands Township Fire, Skandia Township Fire, Michigan State Police, Forsyth Township Ambulance, UP Health System 141, Marquette County Rescue 131 and the Marquette County Sheriff's Office were on scene.