Doctor say strokes are becoming more common in young people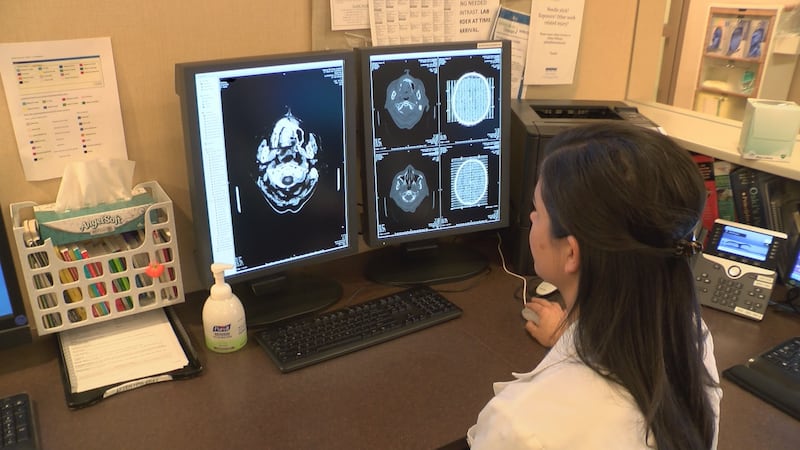 Published: Nov. 26, 2018 at 5:58 PM EST
A stroke can occur when blood flow to your brain is interrupted, leaving it with a lack of oxygen and nutrients. Until recently strokes were common among older people, but local doctors are saying people as young as teenagers now are at risk.
"We are seeing a lot of the traditional risk factors in younger people, things that we more commonly associate with older adults," Dr. Kristin Fontes, Aspirus Iron River's Emergency Department Medical Director, said. "Things like high blood pressure, high cholesterol, diabetes, and smoking. All of those things are occurring in younger people and unfortunately they are suffering strokes because of it."
One 34-year-old Marquette resident is currently recovering from her stroke. Anna Dravland says she had symptoms for a while, but wasn't sure what it was.
"I actually had symptoms for a few weeks. I had very, very, very bad headaches and my vision was a problem and light sensitivity," Dravland said. "I've had migraines for my whole life so I was like oh it's just a migraine, it's just a really bad migraine. I didn't have time to slow down at that stage of my life, so I just kind of kept pushing through it."
Other symptoms to look for include trouble speaking or walking, or numbness in your face, arm or leg.
Doctors say if you think you or someone around you is experiencing a stroke, the best thing to do is not wait and seek medical attention immediately.
"If you think you're having a stroke, time is critical and we need to see you right away," Dr. Fontes said. "I always recommend that people don't search the internet for answers because there could be a lot of misleading information out there and it may do nothing else than scare you. If you think you're having a stroke, definitely don't drive yourself. Call 911 and come in. We're always here."
Doctors say the best way to protect yourself is not miss your annual checkups. Visiting a doctor every year can help identify risk factors that may lead to a stroke.