Climate Change March and rally held in Marquette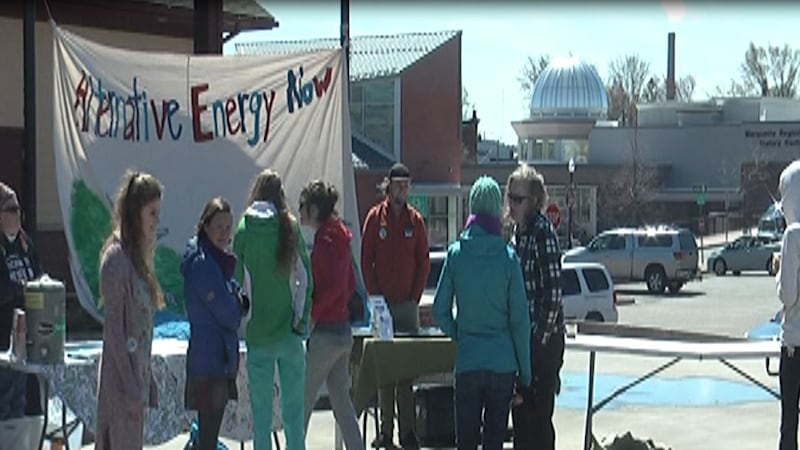 Published: Apr. 29, 2017 at 10:24 PM EDT
Marquette held their own Climate March Saturday as well with more than 300 people participating this year.
The march took place downtown on Washington Street. It concluded at Marquette Commons.
The purpose is to raise awareness of how our climate is changing and what our impact is. Others expressed their concerns over the new White House administration's EPA defunding and overturning Obama's Clean Energy Plan from 2014.
President Trump has also threatened to remove the U.S. from the Paris Climate Accord of 2015, where an agreement was signed by the United Nations dealing with green house gas emissions mitigation and adaptation.
"Any way that we can become less dependent on fossil fuels: not driving our car as much, trying to bike and walk to the places you need to be," said Climate Planning Team Personnel Natasha Koss. "That means being located and trying to live within the city limits; or doing simple things like turning your lights off."
Several climate related booths were available after the march for general information.