Celebrate the holiday season with Tuba Christmas this weekend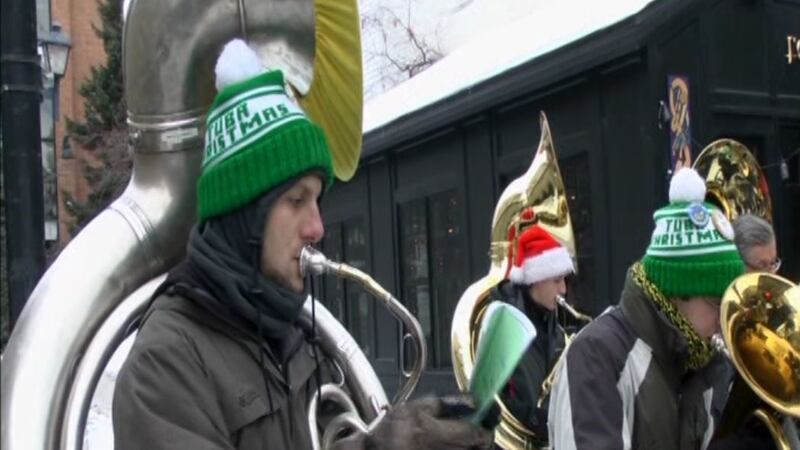 Published: Dec. 9, 2016 at 5:36 PM EST
You can celebrate Christmas musically this weekend at Tuba Christmas.
Tuba Christmas is a national event where tuba players gather to perform traditional Christmas music. This is the event's 43rd year, and the 8th year it's happened in Marquette.
It usually has at least a dozen tuba players and a crowd of hundreds.
Organizers say Tuba Christmas is fun because of the instrument's unique sound.
"The tuba is actually a really fun instrument to play, as well as the euphonium, which is like a small tuba, but they just have a resonance that is unusual," said Tuba Christmas Coordinator, Tom Bronken. "You don't usually get to hear them in a solo situation."
The free event is happening this Sunday, December 11, beginning at 1:30 p.m., at the Marquette Regional History Center.
Tuba and euphonium players can register at 11:30 a.m. in the NMU Band Room.
For the latest News, Weather and Sports, tune into your TV6 News and FOX UP News.