Blevins pleads to several charges relating to June incident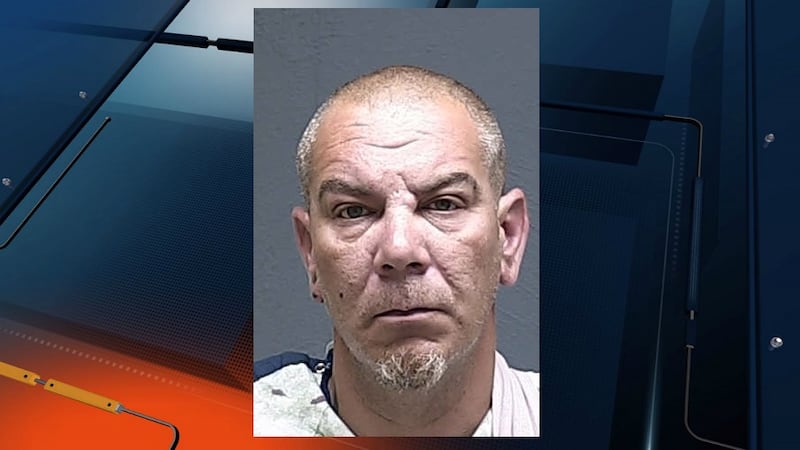 Published: Aug. 24, 2018 at 3:55 PM EDT
On Sunday, June 3, 2018 at about 6:30 p.m. Mackinac County Sheriff's Deputies were called to a residence to investigate a report of a felon in possession of a gun with children at the residence.
Two deputies arrived at that residence and when they approached the residence a man appeared with a long gun and leveled it at the Deputies. One of the deputies fired his duty weapon striking the suspect in the hand.
The suspect was taken into custody and transported to McLaren Northern Michigan Hospital for treatment of non-life threatening injuries. earch warrants were obtained for the residence and items. Several charges were issued by prosecution.
After State Police review and review by the prosecutor's office the deputies involved were justified in their use of force in this incident and were returned to full duty shortly after the shooting.
James Avery Blevins 39, of St Ignace pled guilty on July 19, 2018 to:
• Felon in Possession of a Firearm
• Felon in Possession of ammunition
• Assault with a dangerous weapon (Felonious Assault)
And had the following charges dismissed as part of a plea agreement
• Felony Firearm
• Dangerous Weapon possession –metallic knuckles
• Assault with Intent to commit Murder
The 11th Circuit Court held a hearing this morning to sentence Blevins. Blevins received a sentence of 30 months to 60 months (2.5 years to 5 years) on the charges. He has been transported to Marquette branch Prison to begin his sentence.
"We are happy that this matter is now concluded" said Sheriff Strait ""Deputies train for this regularly and hope that they never are put in this situation. This could have ended very differently, this individual who chose to point a loaded shotgun at a deputy sheriff is very fortunate to be here and the quick reaction by the deputy clearly saved his own life"
No further information will be released about this incident.