Barkell Elementary teaches students the basics of cross country skiing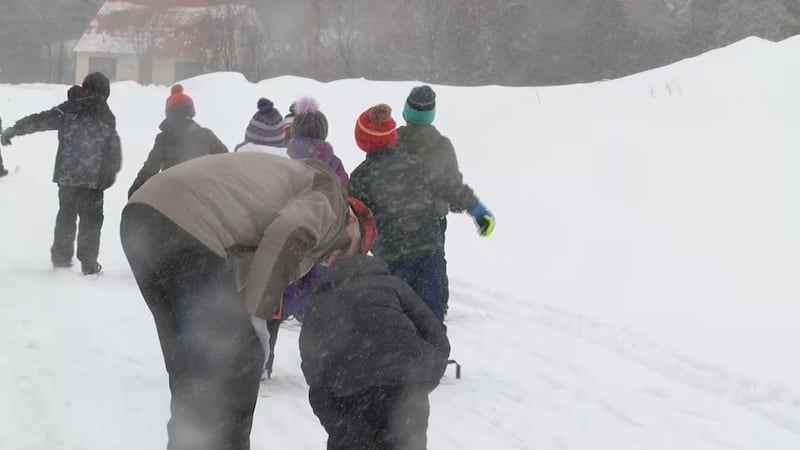 Published: Jan. 23, 2020 at 7:00 PM EST
For the past 11 years Barkell Elementary students spend the winter learning the basics of cross country skiing. This class is possible because of a local organization.
"Some of the members of the Keweenaw Nordic Ski Club had kids in school here at the time and thought that there could be a healthy outdoor exercise incorporated into the school's gym program," said Wayne Stordahl, a Board Member for the Keweenaw Nordic Ski Club.
Skiing is a valuable part of the school's winter gym curriculum for first through fifth grade classes. Teachers and volunteers hope this experience gives students a chance to get into a new and healthy hobby.
"You can sure notice the difference by the time they get to be 5th graders. They've developed the techniques of cross country skiing. A lot of them say that they've never done this before, so here they are living in the snow country and have never cross country skied before," added Stordahl.
Students at Barkell really value their time out on the trail.
"First and Second Graders are very enthusiastic about it, they see the older kids doing it and so they're very excited when it's their turn. Kindergarten does not go out yet, just because I don't know if the skis would fit their little feet," said Karen Scholie, the Art and Gym teacher at Barkell Elementary School.
With winter being long and hard in the Copper Country, the school hopes that activities like these can help the students get outside and enjoy nature.
"It's just one of those fun things to do in the winter, if you can't beat it join it you know? If you don't like snow then you better start learning how to have fun in it," added Scholie.