Baby Great Horned Owl Being Rehabilitated at Chocolay Raptor Center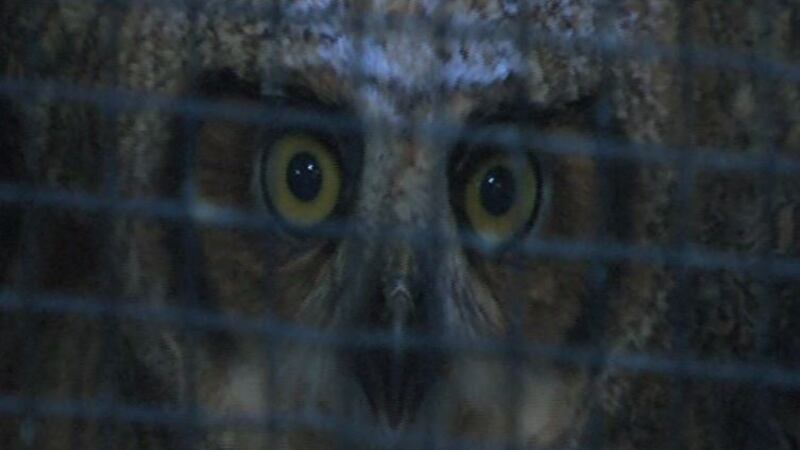 Published: May. 5, 2016 at 12:11 PM EDT
A baby owl is currently being rehabilitated at the Chocolay Raptor Center.
Tuesday morning around 6 a.m., a young great horned owl fell out of its nest in the Cathedral on the corner of Baraga Avenue and Fourth Street. The Raptor Center hopes to get the owl back into its nest within the next 48 hours. They believe the baby belongs to the owl that was shot last year.
"Normally it's the end of May and last year it was the end of May when they were ready to fly and fledge, but this year this one left a little bit too early," said Jerry Maynard, Co-founder of Chocolay Raptor Center. "So he can't quite fly. He just needs another week to two weeks of feeding to get stronger."
A one year old bald eagle is also temporarily being treated at the Raptor Center after being tangled up in the Carp River.
It will soon be transferred to Wings of Wonder near Traverse City to complete its rehabilitation.