Auto insurance: Michigan's no-fault dilemma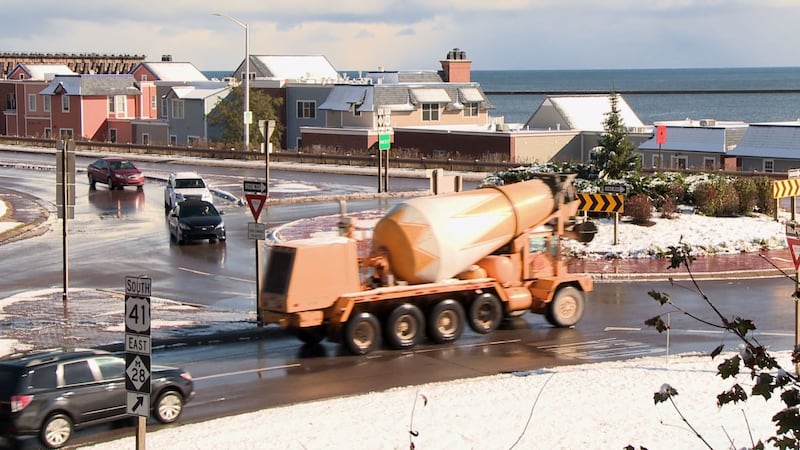 Published: Nov. 6, 2017 at 7:20 PM EST
Nearly everyone who owns a vehicle in the U.S. is required to buy car insurance. Michigan residents pay more for car insurance than any other state, but also pay for the most coverage.
On average, no-fault insurance costs $2,500 per year, almost triple the national average, which as of 2014, was
.
Many variations of how insurance pays out exist in our country. Ultimately they're all designed to cover the cost of addressing damage to people and property in the event of an accident, but not all insurances are equal.
"Michigan, as far as I know is the strictest interpretation of those rules and it's designed primarily that you buy your own insurance that's going to cover your own damages regardless of the party that's at fault," Mauck Insurance Agent Dale Kleffman said.
No-fault insurance was enacted in 1973 to relieve the court system of an excess of lawsuits.
"In a no-fault state like Michigan, we, you and I have an accident, you're going to go to your company and I'm going to go to my company and no one's at fault per se," Danielson Insurance agent Chad Harrison said.
By contrast, in Wisconsin, people are required to get insurance for their vehicles, but pay for damages, one person can sue the other person's insurance to pay for costs.
According to Michigan's Department of Insurance and Financial services, there are three parts to all basic no-fault policies.
BI/PD, residual Bodily Injury and Property Damage liability insurance, generally covers defense costs and damages. PPI, Property Protection Insurance, generally pays for up to $1,000,000 for damage your car does in Michigan to other people's property, such as buildings, fences and parked vehicles, and what is responsible for the bulk of the cost, PIP, Personal Injury Protection. PIP covers the cost of medical expenses due to an auto accident, for you and passengers who are family.
"Over time, with the growing cost of healthcare, more cars on the road, more expense when it comes to fixing you, fixing the cars, it's gotten way out of line and the cost is huge, in Michigan, even though there are 12 other no fault states we are the only one that does not have a limit on amount of coverage for personal injury protection," Harrison said.
In Wisconsin, if there's an injury, the car insurance and health insurances involved work in tandem to see who should pay.
"Working in tandem is an interesting way to put it, I consider it more fighting about who's going to be financially responsible for the damages," Kleffman said.
Michigan Representative for the 108th District, Beau LaFave says hospitals can charge more for the same procedure to a car insurance company, because they know any bill will be paid.
"If anybody's ever been to the hospital before, and you catch them asking 3 or 4 times, 'are you sure it wasn't a car accident,'" LaFave said. "That's because on MRI's down in Detroit, it's $3500 the insurance companies are getting charged, but if it's Blue Cross Blue Shield, it would be $750, Medicare $450."