Attorney General Bill Schuette visits U.P. talks Trump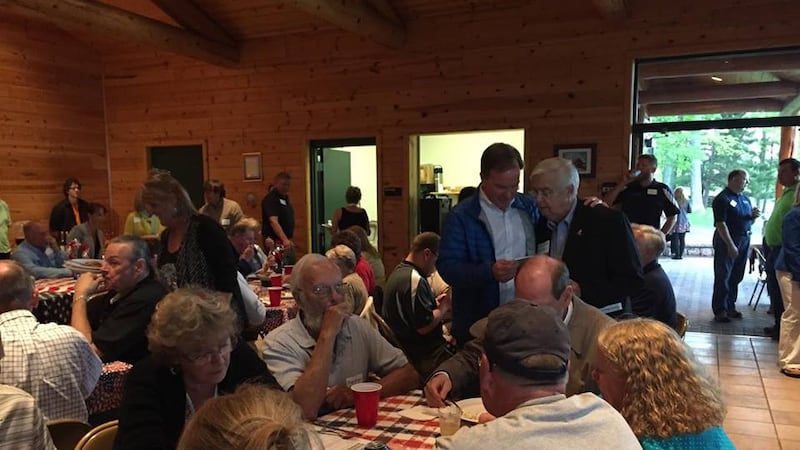 Published: Jun. 1, 2016 at 8:06 PM EDT
State Attorney General Bill Schuette toured the Upper Peninsula Wednesday. Schuette made stops in Sault St. Marie, Iron Mountain and Marquette where he held his annual BBQ. He addressed a crowd of about 100. He talked about the issues facing the state including human trafficking, the Flint water crisis and law enforcement. Schuette says this tour is a great chance for him to listen.
"It's a great opportunity for me to listen, learn and also put into action some of the thoughts and my viewpoints about Michigan going forward and for years into the future." said Schuette. After the BBQ, Schuette made his way to Mackinac Island for the 2016 Mackinac Policy Conference.
Schuette also stopped by our studios here at TV6. Schuette sat down with Don Ryan, host of the Ryan Report. They went over a number of topics facing the state. Schuette also spoke about national politics including Republican Presidential Candidate and likely nominee Donald Trump.
"I'm not going to turn the keys to America over to Hillary Clinton, I'm going to support the Republican Nominee and that's going to be Donald Trump," said Schuette during the interview. "Because the stakes are so high, Supreme Court Justices, we can't have a Europeanization of the American economy, which is the Obama-Clinton approach of more taxes, more rules, more regulations."
Schuette also said he thinks this will be a big year for the Republican Party. For more on the interview with Bill Schuette tune into the Ryan Report Sundays at 7:30 a.m. on TV6.