Army band 'As You Were' performs in Gladstone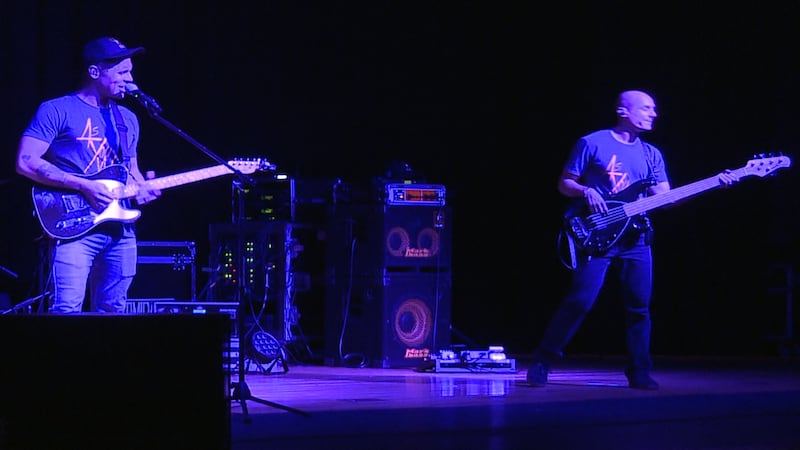 Published: Sep. 11, 2019 at 7:11 PM EDT
High school students in Gladstone celebrated the end of the school day on Wednesday in a unique way: by getting to watch a concert by the band "As You Were."
Based out of Fort Knox, Ky., the band consists of United States Army soldiers, whose jobs are to travel and perform around the country.
"It's a fun environment. We get to perform and as musicians, we love doing what we do. It's also a unique opportunity because we get to have a shared experience with a lot of these kids," said U.S. Army Sergeant and As You Were Lead Singer, Thomas Katsiyiannis.
After the concert, the band spoke to the students about the Army and what it means to be an Army Musician.
"We talk a little about what the Army has to offer the kids also. There's a big perception change that happens during the show because a lot of people don't really realize how many jobs and opportunities exist within the Army," Katsiyiannis said.
Gladstone Area High School Principal, Andrew Jacques, said the school works closely with branches of the military in order to open more doors to students.
"They also share their values of what they see as good in the world. I think it's so good for our students to be able to see men in uniform and be able to interact with them and see them in a good light and also thank them for their service," Jacques said.
Katsiyiannis added that for him, seeing the students have fun and "rock out" to the music makes all of the traveling worthwhile.
"This is what we get to do. We get to wear the uniform, we get to perform, and do what we love to do," he said.
As You Were will be performing in Houghton on Thursday, September 12.
For more on the band, click