Amasa Historical Museum showcases history of Hematite Township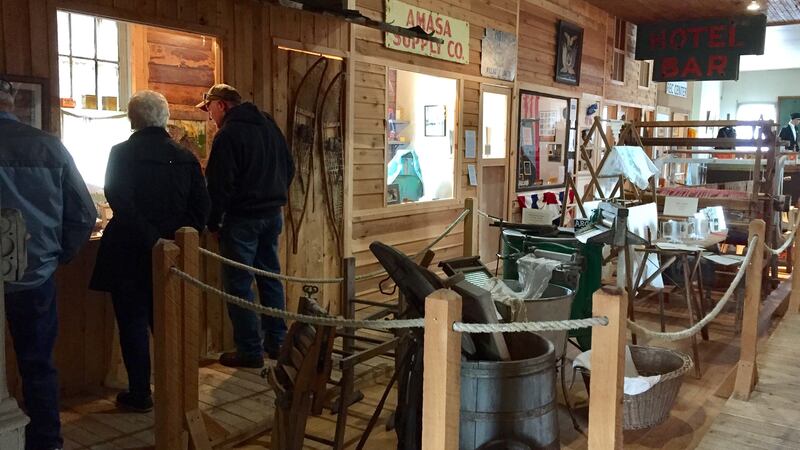 Published: May. 29, 2017 at 7:38 PM EDT
On Memorial Day, people in Amasa first paid their respects to those who lost their lives defending our country. Then, they spent some time looking back at the history of Hematite Township for Amasa's Heritage Day.
"Our whole area is rich with history, and we have to preserve it," said Joe Hoenig, Hematite Township Supervisor and Vice President of the Amasa Historical Society.
If the walls of the Amasa Historical Museum could talk, they'd have a lot to say.
"In the upstairs of the museum, we have created what we call 'The Streets of Old Amasa,'" said Hoenig.
The Streets of Old Amasa include displays representing old stores, restaurants, and places of Amasa's past. This includes the old barbershop, the co-op, authentic trappers cabins, and much more.
The little museum is filled with decades of history, but it wouldn't even exist if it weren't for volunteers and donors, and on Monday, those who love the museum were able to show their support.
"The museum started Heritage Days as a fundraising event to help support this endeavor of having a museum in town," said Hoenig.
After Memorial Day services in the morning, people could tour the museum, and then head on over to a flea market fundraiser down the street.
"Everything that we take in, goes directly to the museum, and it's to make it better for everybody in the future," said Jerry Mullinax, President and founder of the museum. "Whether they're from here or not, we want people to come in and support the museum. This is how we make the money for the whole year."
And on a day dedicated to remembrance, it was only fitting that for many, it was their very first time seeing the museum's new military exhibit featuring local heroes who stepped up to serve.
"In the whole U.P. in general, in every small community, we tend to stand up to the challenges, and do what's asked of us to do," said Hoenig. "And that to me, is touching. It's emotional, and it's worth preserving."
The Amasa Historical Museum will be holding more events and fundraisers around their Fourth of July festivities.