1954: Coldest May Stretch on Record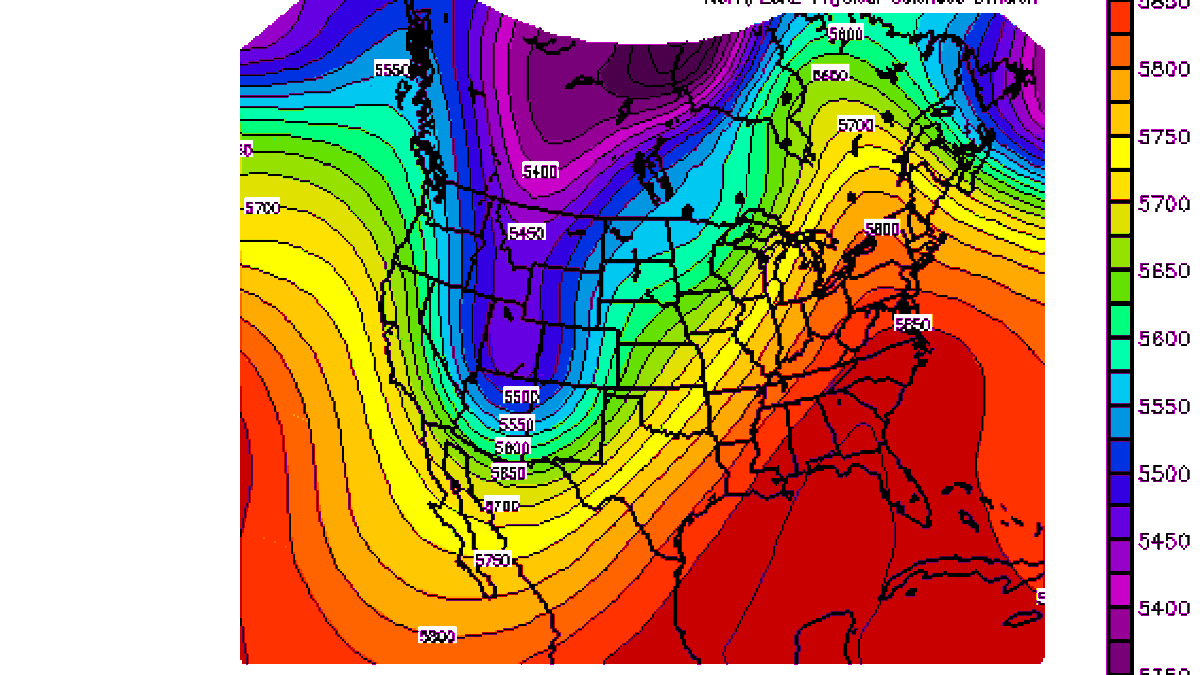 Published: May. 3, 2016 at 4:34 PM EDT
The coldest 12-day stretch for any May occurred in Marquette back in 1954. From the 2nd through the 13th, the mean temperature was 35.8—nearly 12 degrees below the average for the period.
The month started with a highly amplified pattern (Image 1) which featured a trough out west and a strong ridge from eastern Canada southward. Initially, the U.P. was warm; the high on the 1st reached 66 degrees. But then the pattern progressed eastward, and by the end of the first week of the month, a deep trough was situated right over the Great Lakes (Image 2). The trough brought record cold and late season snow to a good share of Upper Michigan.
During this stretch, it reached 22 degrees in Marquette—the coldest so late in the season. The high of 30 degrees on the 4th was the coldest high temperature ever recorded during May. Finally, the 7.8 inches of snow that fell on May 4, 1954 was the heaviest one-day snowfall on record for the city (That record could have fallen during the big storm of 1990. However, official records are no longer kept in the city of Marquette, so we'll never know.)
Similar to what usually happens at this time of year with rising sun angle and longer days, the cold pattern disappeared quickly. On May 14, the high reached 77 and went above 70 the next day, too. Still, cold days outnumbered warm ones and the month ended 5.2 degrees below average.
A cold front is blasting through Upper Michigan late this afternoon. Behind it, look for a brief shot of chill on Wednesday accompanied by brisk northerly winds. A quick warm up is expected on Thursday which will peak on Friday. A number of locations over the western U.P. may touch 80 degrees to end the work week. However, quickly another significant cold front should sweep through Friday night leading to a cooler weekend.