158 Michigan K-12 schools to receive wellness program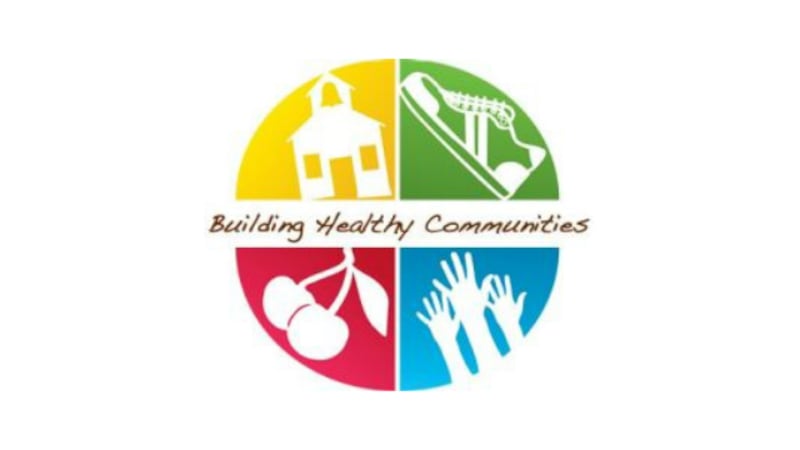 Published: Nov. 28, 2018 at 2:25 PM EST
158 Michigan schools statewide were chosen to join the Building Healthy Communities program, a public-private initiative to improve health and wellness through better nutrition and physical activity for their students.
Building Healthy Communities, originally created by Blue Cross Blue Shield of Michigan in 2009, is an evidence-based, comprehensive, school-wide initiative that supports children's health by providing students, teachers and administrators with the training, curriculum, equipment, funds, communication tools and support to improve student health, while creating a healthier school environment. Students participating in Building Healthy Communities programming reported eating 40 percent more fruits and vegetables than the national average for six to 11-year-olds, 19 minutes less screen and video time per day and 35 additional minutes of moderate to vigorous physical activity per week.
Earlier this year, Michigan schools were invited to apply for one of three programs under the successful Building Healthy Communities program for the 2018-2019 school year. Each is designed to provide a sustainable program empowering students with the knowledge, skills and attitude to make healthy choices and environmental improvements to make the healthy choice the easy choice. The programs include: Building Healthy Communities: Elementary School Program (grades K-5), Building Healthy Communities: Engaging Middle Schools Through Project Healthy Schools (grades six through eight) and Building Healthy Communities: Step Up for School Wellness (grades K-12).
Building Healthy Communities is supported by multiple statewide organizations, including Blue Cross Blue Shield of Michigan, Michigan Department of Health and Human Services, Michigan Department of Education, Michigan Fitness Foundation, Michigan State University Extension, Michigan Team Nutrition, United Dairy Industry of Michigan, the University of Michigan, Wayne State University Center for Health and Community Impact and Action for Healthy Kids. The Michigan Health Endowment Fund also provides support for a number of schools with the Building Healthy Communities: Engaging Middle Schools through Project Healthy Schools program.
"Every year, we are impressed by the increasing number of schools dedicated to the health and wellness of their students," said Nick Lyon, Director of the Michigan Department of Health and Human Services. "We are excited about being part of a movement to build healthy eating and active living habits for life!"
Lynda Rossi, executive vice president of Strategy, Government and Public Affairs at Blue Cross Blue Shield of Michigan said, "Like our dedicated partners, Blue Cross is thrilled to see the significant impact the Building Healthy Communities program has had on empowering students and educators across the state to live healthier. From vegetable tastings to active recess and improved school meals, the program is designed to engage children in a culture of wellness that goes beyond the classroom to instill healthier habits at home and later in life."
"Wayne State University's Center for Health and Community Impact is proud to be working with so many Michigan schools in their healthy school transformations," said Nate McCaughtry, Ph.D., center director and assistant dean of the Division of Kinesiology, Health and Sports Studies. "Our research on Building Healthy Communities indicates students at participating schools have increased physical activity, improved eating habits, shown a decreased risk for obesity and other chronic conditions, and improved academic achievement in reading and math. The long-term benefits of which are promising."
Kim Eagle, M.D, Albion Walter Hewlett professor of Internal Medicine, professor of Health Management and Policy in the University of Michigan School of Public Health, and director, Frankel Cardiovascular Center at Michigan Medicine said, "The obesity epidemic is a public health emergency. We feel the right environment to tackle this problem is in the schools. We should be teaching the value of health to our children. First, it's a captive place where we have the chance to reach all of them. Second, it's the right environment to teach children about the science of health. We'd like to reinforce lifestyle behaviors for these children to adopt and carry throughout their lives and share with others."
"Research shows that students who eat healthier meals are better ready to learn. That's why the United Dairy Industry of Michigan, on behalf of Michigan's dairy farm families, is proud to support the Building Healthy Communities program. This program aligns with the dairy community's goals to empower youth to lead healthy sustainable change in their schools and communities. We are creating a healthier future for our students and setting them up for success," said Sharon Toth, RD and chief executive officer of United Dairy Industry of Michigan.
Building Healthy Communities has been embraced by more than 750 schools across the state, helping over 340,000 students develop better habits and live healthier lives. It supports Blue Cross' ongoing commitment to children's health and its #MIKidsCan campaign – an initiative focused on encouraging kids to adopt healthy habits early in life that are more likely to be carried into adulthood. Over the last 12 years, Blue Cross has given more than $8 million in support of kids' health and wellness initiatives across the state. For more information on Blue Cross' ongoing efforts to help improve childhood health, visit
or follow #MIKidsCan on Twitter.
To view the entire list of schools receiving wellness programs, check out the related documents in this story.