TV6 Multimedia Journalist (MMJ)
Marquette, Michigan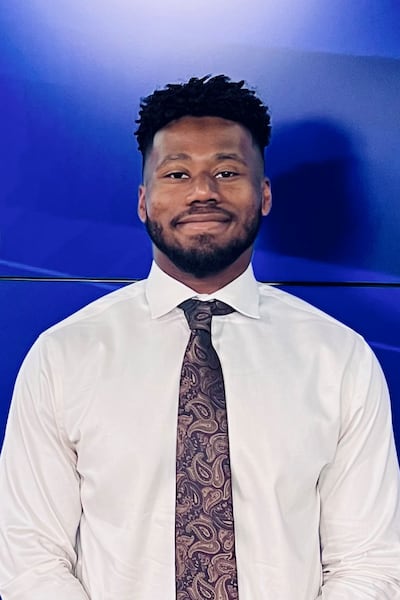 Tristen Kendrick Joined the TV6 & FOX UP team as a Multimedia Journalist in August 2022 after graduating from Siena Heights University with a degree in Communications and mass media.
Born in Grand Rapids, Michigan but moved to Miami Lakes, Florida when he was eight years old. Tristen's passion for broadcasting began a lot later in life as he didn't start doing anything with broadcasting until he was a senior in college. As a junior Tristen took a journalism class where he learned how to write. While in this class he discovered this passion that he had for writing and then he joined the school's writing team and was the sports editor for the next two and a half years.
After Tristen quit college football his senior year, he decided to get an internship at a radio station in the same town where his college was. During this time at the radio station, he was on air every Tuesday and Thursday for a sports talk show. He also worked with a station called LISD-Tv where he covered college and high school sports in the area.
When it comes to extracurricular activities Tristen enjoys things such as working out, bowling, go-kart racing, hikes, swimming, traveling, and hanging out with friends. Tristen also has a 105-pound golden retriever mixed with a Pitbull named Bessy who is basically like his daughter.