TV6 Evening Anchor
Marquette, MI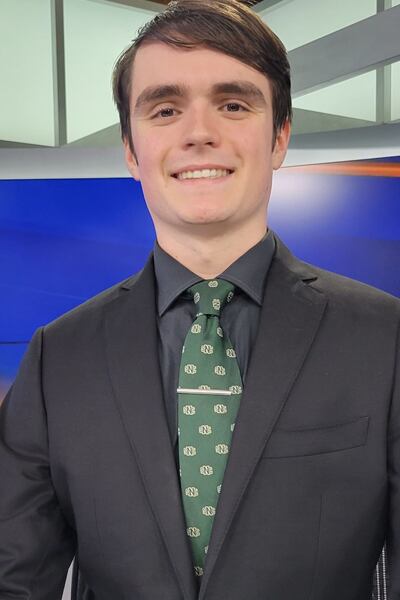 Vinny joined the TV6 & FOX UP team as a Multimedia Journalist in September 2021 after graduating from St. Norbert College in De Pere, Wisconsin with a B.A. in English. Vinny became an evening anchor in October 2022. You can see him regularly on the TV6 Late News at 11:00 p.m. eastern time.
Born in Green Bay, Wisconsin and raised in Menominee at the southeastern most point of the U.P., Vinny's passion for journalism and broadcast media began as soon as he got to college, where he joined the St. Norbert Times as the News Editor during his freshman year. Throughout his time spent at the newspaper, he coordinated, wrote, photographed and released the news stories for the newspaper.
He was also a member of Sigma Tau Delta, the English Honor Society, as well as GreenKnightTV, St. Norbert's multimedia broadcast, design, video production, marketing and social media club, where he coordinated and filmed various news and entertainment content on campus.
Vinny enjoys all things sports, especially Wisconsin sports. He enjoys sports such as tennis, basketball, soccer, golf, football, baseball, and more. He also enjoys exploring the outdoors, biking, all things automotive, and spending time with his loved ones.
Vinny was raised a Yooper and has a deep passion for the Upper Peninsula, a passion that he will constantly bring with him to inform the Upper Peninsula as a member of the TV6 & FOX UP team.
Education
Bachelor's Degree, English, St. Norbert College in De Pere, Wisconsin