News 10+ Executive Producer & Anchor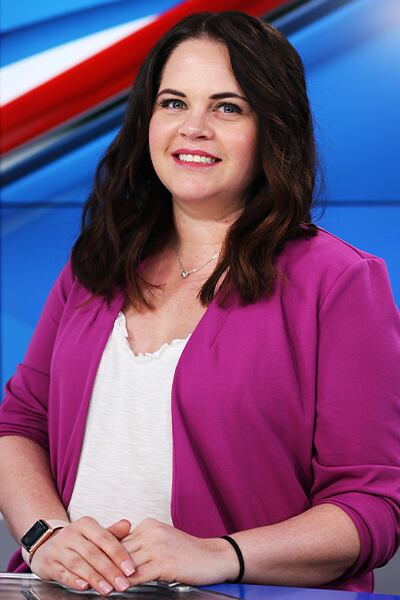 Krystle joined the News 10 Digital Team in October 2020 as a digital producer and moved into the role of Executive Producer and Anchor of the News 10+ Digital Desk in June 2022.
She grew up outside of Flint in Lapeer, MI, and earned her bachelor's degree in Journalism and Media Studies from the University of Michigan-Flint.
While at UM-Flint, Krystle worked at the campus newspaper, The Michigan Times, as a sports reporter starting in her freshman year. By her senior year, she was named the first-ever Social Media Manager for the newspaper, just as Twitter and other social media platforms were booming.
In addition to her work with The M-Times, she interned with the WEYI sports department for two semesters, learning from anchors and reporters throughout the newsroom. Her tenure at WEYI included covering Michigan and Michigan State basketball and football, the Saginaw Spirit, Great Lakes Loons, and area high schools along with being in the Detroit Red Wings locker room for post-game on both her very first and very last day.
Before moving to Lansing, Krystle worked in minor league and semi-pro hockey as an in-arena hostess, community relations manager, and social media manager. She also wrote for and served as assistant NHL editor for a sports website based out of Toronto that was staffed entirely by women.
Krystle is excited to be in Lansing and looks forward to experiencing all Michigan's Capital City has to offer.
When not producing live streams for the WILX website, mobile & smart TV app, and social media accounts, she enjoys watching hockey, exploring every corner of Michigan with her rescue dorgi named Sparky, watching and reviewing horror movies, listening to true crime podcasts, and volunteering with local art collectives including youth art programs.
Education
University of Michigan-Flint
Affiliations
Association for Women in Sports Media
Awards
Michigan Association of Broadcasters 2022 Broadcast Excellence Award: Best - Use of New Media (Single Project)
Michigan Association of Broadcasters 2022 Broadcast Excellence Award: Merit - Use of New Media (All Encompassing)