TV6 Evening Anchor
Escanaba, MI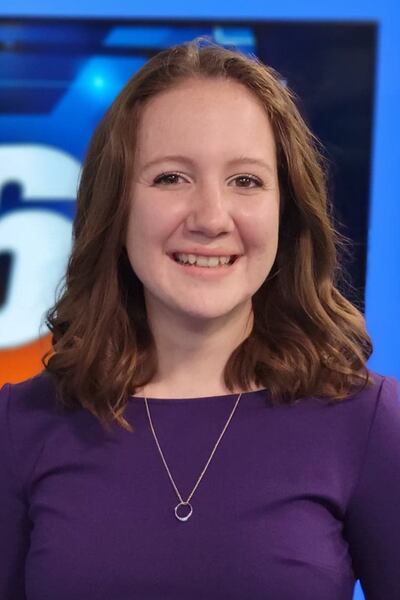 Grace Blair started with TV6 as the Multimedia Journalist for the Escanaba Bureau in 2020. Born and raised in Florida, she had no idea what a U.P. winter was like.
Her love for people and passion for theater were the start of her path to journalism. Grace graduated from Bob Jones University with a Bachelor of Arts in Journalism and Mass Communication.
Grace has been in several productions in grade school and through college. She would love to find ways to stay involved in the theater world. She is also very passionate about the Deaf Community. Grace has taken several American Sign Language classes and loves any opportunity to share more about Deaf culture. Her other hobbies include playing tennis, learning how to make new recipes, and fishing.
Prior to taking this job, Grace had never been to Michigan. She has since learned all about snow and all things winter. She is excited to continue her career with TV6 as an evening anchor.