Anchor/Reporter
Lansing, MI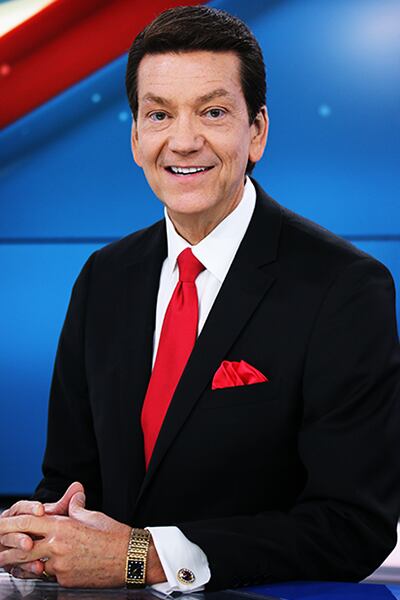 David Andrews is a native of Appleton, Wisconsin, but has called Michigan home for more than half of his life, working in Lansing television since October 1986!
He is currently the 5, 5:30, 6:00, 10:00 & 11:00 p.m. co-anchor for WILX-TV 10.
Before his life as a news anchor David went to school at Steven's Point University in Wisconsin studying parks and recreation.
In the early 80's he fulfilled his dream of becoming a Park Ranger for the National Park Service, patrolling the waters of a recreation area in Washington state, before eventually attending Texas A&M University to get his master's degree in Park Planning & Design.
It was during his post graduate work that he took a career detour into local news broadcasting in both Texas radio and TV.
In 1986 a weekend TV news anchor opening brought him to Lansing, where he firmly planted his roots, meeting his wife Monica Harris, a local radio icon who currently works morning drive on WFMK in Lansing.
During their 30+ years of marriage they have raised 3 beautiful daughters, Austin, Carson, and Payton, their birthdays falling within a 28 day period, something David & Monica call "their poor month."
David's community involvement spans the gamut, from the Humane Society, to the Children's Miracle Network. He has worked most extensively raising money and awareness for Special Olympics Michigan, and the National Kidney Foundation of Michigan. David also served, at the approval of Governor Rick Snyder, on the Michigan Community Service Commission for three years. He also served on the board of directors of Endeavor House Ministries, a faith based recovery house in Lansing for men trying to reclaim their lives from addiction.
In the future David hopes to broaden his volunteer efforts to causes that will benefit from his voice and notoriety in the community.
David says he would like to be remembered as a humble person, who doesn't let his personality overshadow his compassion for helping others.
Updated: Mar. 3, 2023 at 6:51 PM EST
|
Dr. Abood is one of the five neurosurgeons who has been caring for the MSU shooting victims. His involvement began just minutes after the first text alert warning of an active shooter on campus.
Updated: Oct. 13, 2022 at 7:58 PM EDT
|
The 2020 General Election plays prominently in this contentious campaign.