First Alert Meteorologist
Lansing, MI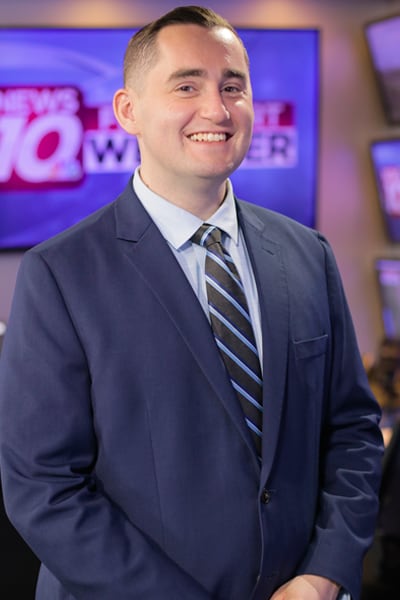 Colton has wanted to be a meteorologist since he was a kid, and he couldn't be happier living his dream right here at News 10 in Lansing. Colton joined the First Alert Weather Team in November 2021 after spending a few years at WJRT in Flint/Saginaw. He previously worked at KQTV in St. Joseph, Missouri.
Colton received his meteorology degree from Central Michigan University where he was actively involved in the university's Student Chapter of the American Meteorological Society. Colton served as president and vice president of the club. Before CMU, he attended St. Clair County Community College in his hometown of Port Huron where he earned an associate degree through the Blue Water Middle College Academy.
Colton loves to be outdoors and is a big Detroit sports fan. He's lived in Michigan most of his life and loves to forecast all that Mother Nature throws at us in the Mitten state. He's also a big fan of winter weather (yes, snow!).
Feel free to connect with him on social media or via email.
Education
Central Michigan University, Bachelor's Degree - Meteorology
Affiliations
American Meteorological Society
Updated: Jun. 4, 2023 at 5:30 AM EDT
|
By
Brendan Vrabel
,
Colton Cichoracki
and
Kellan Buddy
Michigan State Police said Beaver Creek Township Hall and the Grayling Middle School are accepting evacuees