Addressing homelessness in the UP: United Way of Marquette County assists more than 20 local organizations
The social service organization helps combat local homelessness with funding and recruiting volunteers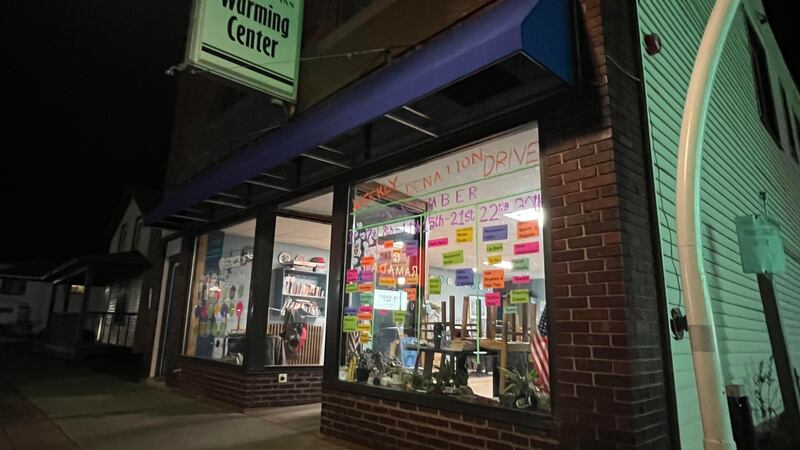 Published: Nov. 17, 2023 at 4:20 PM EST
MARQUETTE, Mich. (WLUC) - Though November marks Homelessness Awareness Month, the United Way of Marquette County makes combating local homelessness a yearlong effort.
The social service organization, celebrating its 80th anniversary, supports over 20 organizations in the Marquette area with funding and recruiting volunteers through Yoopers United.
TV6′s Tia Trudgeon visits Room at the Inn in Marquette to speak with Executive Director Chelsie Wilkinson and United Way of Marquette County Executive Director Andrew Rickauer about how the organizations collaborate to fight homelessness.
Room at the Inn offers short-term emergency services, such as housing and food, for those experiencing homelessness across the U.P. In recent years, however, many homelessness assistance centers have lacked the resources to match increasing needs. Wilkinson says fighting homelessness must be a community effort.
You can help by donating food and lightly used clothing to your local homelessness assistance center. Monetary donations can also allow for service providers tending to the homeless to receive a livable wage.
TV6′s Tia Trudgeon explores more ways you can help homeless assistance centers in your area.
Room at the Inn in Marquette is currently hosting a weekly donation drive in observance of Homelessness Awareness Month. Below is a list of items you can contribute, and when the organization will be accepting them.
Nov. 15 - 21
Nov. 22 - 30
WARM CLOTHING & WINTER GEAR
PERSONAL CARE ITEMS
- New or gently used winter coats
- Snow Pants
- Waterproof Boots
- Hats
- Gloves
- Scarves
- Facial tissues
- Q-Tips
- Cotton Balls
- Lip Balm
- Moisturizer lotion
- Hairbrushes
- Hair ties
- Tums
UNDERGARMENTS
- New underwear
- Short & long socks
- Sports & regular bras
You can drop off your donation at Room at the Inn on 447 W Washington Street in Marquette from 9:00 a.m. to 8:00 p.m. seven days a week.
To learn more about how to get involved with United Way of Marquette County, click here.
To learn more about Room at the Inn and how you can contribute, click here.
Copyright 2023 WLUC. All rights reserved.