Marquette County to host 4th annual 'Friends Helping Friends' Thanksgiving dinner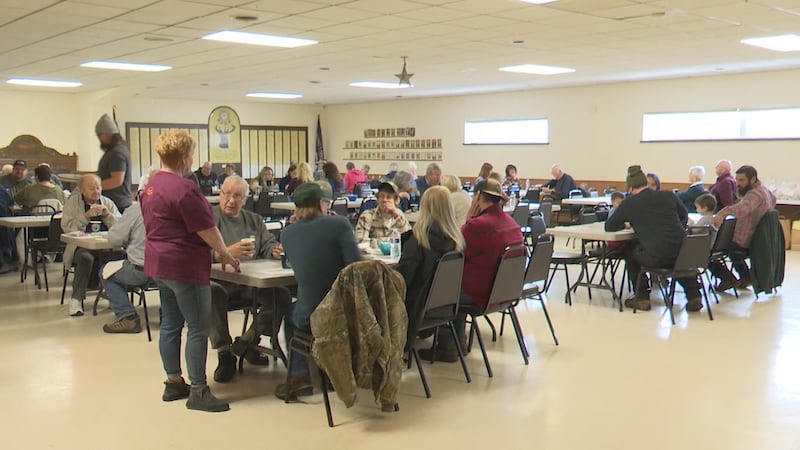 Published: Nov. 16, 2023 at 3:03 PM EST
MARQUETTE COUNTY, Mich. (WLUC) - The Marquette County community is hosting the fourth annual 'Friends Helping Friends' Thanksgiving dinner.
It's a free Thanksgiving dinner open to the public. There are dine-in, take-out, and delivery options available to everyone in Marquette County. It's funded by donations from the community and staffed entirely by volunteers. The menu will include Thanksgiving classics like turkey, mashed potatoes, and green beans.
Organizers say the event brings people together.
"We can provide you with camaraderie here at the lodge if you come dine in with us," said Dawn Lambert, Friends Helping Friends event coordinator. "I have people tell me that that's the best part of their day – coming in and having a meal and visiting with other people that are here."
The dinner will be at the Ishpeming Elks Lodge from 11:30 a.m. until 2 p.m. If you plan to attend or to request a delivery, call (906) 486-6890 or leave a message at (906) 451-4951.
Copyright 2023 WLUC. All rights reserved.