Keep your nutrition goals on track through the Thanksgiving holiday
Upper Michigan Today Wednesday, November 15.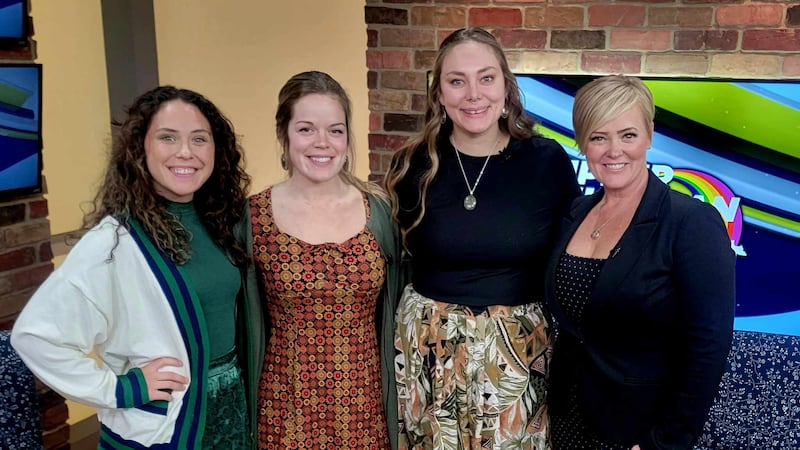 Published: Nov. 16, 2023 at 11:44 AM EST
MARQUETTE, Mich. (WLUC) - As the holiday season approaches, navigating the culinary delights while staying true to your nutrition goals can be a challenge.
Two staff members from MQT Nutrition stopped by Upper Michigan Today to share practical strategies and mindful tips to savor the season without derailing your health journey.
But first, Elizabeth Peterson and Tia Trudgeon share stories of the day.
Now, back to nutrition over the holidays.
It's the season of eating. Family gatherings, holiday parties, and Thanksgiving meals can feel overwhelming for people with nutrition and or weight loss goals.
Brittany Dagenais and Piper Miedema recommend not restricting your diet in these scenarios and instead opt for smaller portions.
They also suggest eating a nutrition-packed breakfast or lunch before your holiday meal to avoid overeating later in the day.
But if you do overeat, remember that one meal or one day of overeating will not make or break your nutrition goals.
MQT Nutrition is offering individual and family-sized Thanksgiving meals this year.
They're gluten and dairy-free and can be ordered now through Wednesday.
Dagenais and Miedema give you and Thanksgiving meal nutrition crash course and share tips for making your favorite dish healthier.
MQT Nutrition also offers a catering service and you can customize a healthy spread for your next event.
Switching gears... Upper Michigan Today takes a look at a signature drink from The Crib coffee shop and shares different ladies night/day events happening around the U.P.
You can watch Upper Michigan Today on weekdays at 9:00 a.m. on FOX UP or stream the show on your smart device with the TV6+ app.
Copyright 2023 WLUC. All rights reserved.