Amelia's Craft Market & Boutique celebrating 2 years of crafts, community
The craft outlet has grown since opening its doors in October 2021, supporting over forty creators.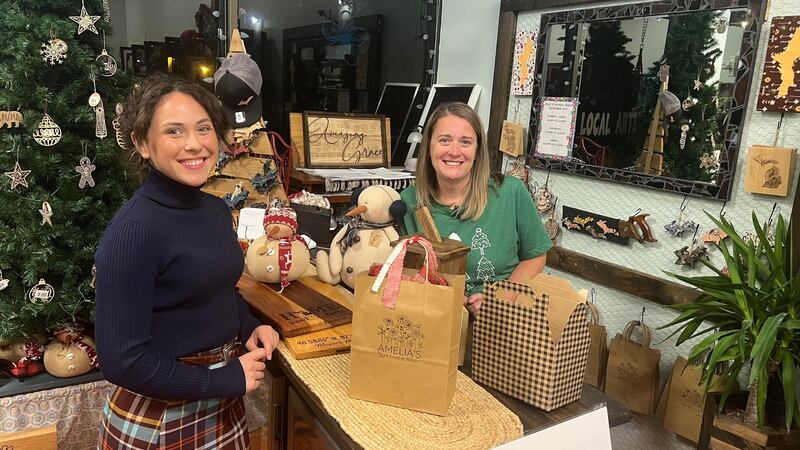 Published: Oct. 4, 2023 at 12:11 PM EDT
MARQUETTE, Mich. (WLUC) – Amelia's Craft Market and Boutique is celebrating its second anniversary as a business this month with new creations and a special giveaway.
The shop offers a wide variety of custom-made gifts perfect for any occasion, bringing in new creations regularly.
Amy McDonald, the owner, reflects on the last two years and discusses what gives the craft outlet its charm.
Currently, the craft outlet supports over 40 creators, most of whom are native to the U.P, and houses hundreds of unique creations ranging from wooden sculptures to paintings of the northern lights. The craft store will also arrange your gifts in special bags and boxes, ensuring a delightful reception.
McDonald says interacting with the community and supporting its many artists are some of the most rewarding qualities of owning the business.
The shop will also be holding two special events in the coming weeks.
Two custom-made charcuterie boards will be given to a lucky winner to celebrate the shop's anniversary. You can enter your name into the drawing by visiting the store during normal business hours. The winner will be announced at the end of the month.
Additionally, the store will participate in Downtown Marquette's "Ladies' Day Out" with winetasting and more special giveaways in mid-November.
Copyright 2023 WLUC. All rights reserved.