Man who sought to expose sexual predators fatally shot during argument in Detroit-area restaurant
A 40-year-old Detroit-area man who posed as a 15-year-old girl on social media to identify alleged sexual predators has been fatally shot during an argument in a restaurant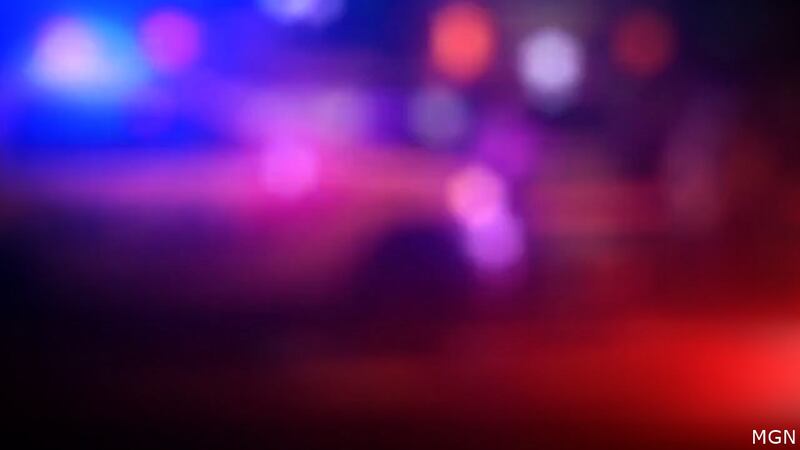 Published: Oct. 2, 2023 at 1:43 PM EDT
A 40-year-old Detroit-area man who posed as a 15-year-old girl on social media to identify alleged sexual predators has been fatally shot during an argument in a restaurant.
Police arrested two males, ages 17 and 18, Saturday in Friday night's slaying of Robert Wayne Lee of Pontiac, the Oakland County Sheriff's Office said.
Lee had gone by the name "Boopac Shakur" on social media. His crusade had led to criminal charges against several men — including a jail deputy, but his work also misidentified one person as a sexual predator, according to the sheriff's office.
Sheriff Michael Bouchard said Monday that Lee had confronted an 18-year-old and a 17-year-old as they sat in a Pontiac restaurant, about 30 miles (48 kilometers) northwest of Detroit. Lee and the 18-year-old got into an argument, at which point the 17-year-old pulled a gun at the table and shot Lee, Bouchard said. Lee later died at a hospital.
Authorities did not release the name of either suspect. The case has been presented to the Oakland County prosecutor's office which will determine charges, Bouchard said.
Bouchard said the investigation will determine if the shooting was related to Lee's efforts to identify sexual predators.
Some videos posted online show Lee and others aggressively confronting alleged sexual predators in public places. In an interview with WJBK-TV, Lee said sexual predators often make contact with their victims online.
"The cellphone is like the new white van with the guy with the candy in it," he said.
One of Lee's videos posted to social media in 2022 led the sheriff's office to arrest a probationary jail deputy who attempted to arrange a meeting and sex with someone he believed to be a 15-year-old girl.
Bouchard said the deputy immediately was fired after his office learned of the video. However, he also warned against the dangers of someone confronting an alleged child predator or anyone suspected of committing a crime.
"First and foremost, we understand and agree with (Lee's) sentiment 1,000%," Bouchard told The Associated Press. "Child predators are some of the worst kind of criminals we encounter and we want them off the street and away from kids."
Lee was "well-intentioned and well-motivated by that," Bouchard continued. "The challenge, often individuals that do this on their own don't know the evidentiary standard and what constitutes criminal behavior versus disgusting behavior."
He also said those working to expose sexual predators often underestimate the potential for violence.
"When we have arrested predators in such circumstances, they have rammed police cars and exhibited other violent behavior in attempts to escape," Bouchard said.
Cody Larson, 28, of Waterford, Michigan, said he and others hope to carry on Lee's legacy.
"I really liked everything that he had done," Larson said. "I think it's a great cause. I wanted to be part of it. I have kids. "No one else is taking accountability. With the police, it's kind of hit or miss."
Larson said he was with Lee and others for a "catch" in May. The group, armed with cellphones, confronted a suspected sexual predator outside a Pontiac store.
"He was shocked," Larson said of the man. "He was asking for forgiveness, saying he didn't do anything."
Larson does not believe the man was charged with a crime.
"We're not going out to hurt people, or cause chaos," Larson added. "We just want to talk to them, to figure out why they think it's OK to do things like this."