From seeds to smiles: Munising Garden Center kicks off 4th fall season
Autumn begins in Munising with a wide selection of pumpkins, flowers and other seasonal goods.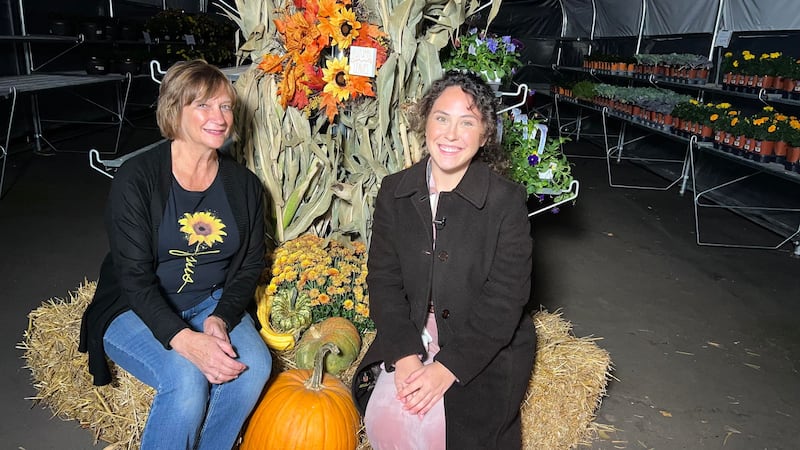 Published: Sep. 25, 2023 at 11:42 AM EDT
MUNISING, Mich. (WLUC) - With falling leaves and crisp mornings comes Munising Garden Center's lineup of autumn goods.
The flora outlet began its fourth autumn season with a packed pumpkin patch and a wide selection of fall-themed goods.
Leslie Johnson, owner of Munising Garden Center, says the shop has seen tremendous support from the community.
The garden center's pumpkin patch offers standard pumpkins for carving, white and stacking pumpkins for decoration, as well as harvest flowers, which Johnson says a number of customers use to feed their chickens.
Creations from local artists are also sold inside the center's barn, including crocheted pumpkins, painted rocks, and floral themes wreaths. The shop also sells all-season goods such as seeds and gardening tools.
The garden center's greenhouse beside the barn boasts a variety of potted plants and hanging baskets, though Johnson says she will not be receiving any new orders for the rest of the season.
Munising Garden Center's fall season will last until October 24th, and the shop will be open from 9:00 a.m. to 5:00 p.m. from Monday to Saturday.
To stay up to date about what the center has in store for its about fall season, click here.
Copyright 2023 WLUC. All rights reserved.