Levata Sleep provides alternative solutions to sleep apnea CPAP therapy
Oral device therapy can provide a non-invasive alternative to CPAP therapy.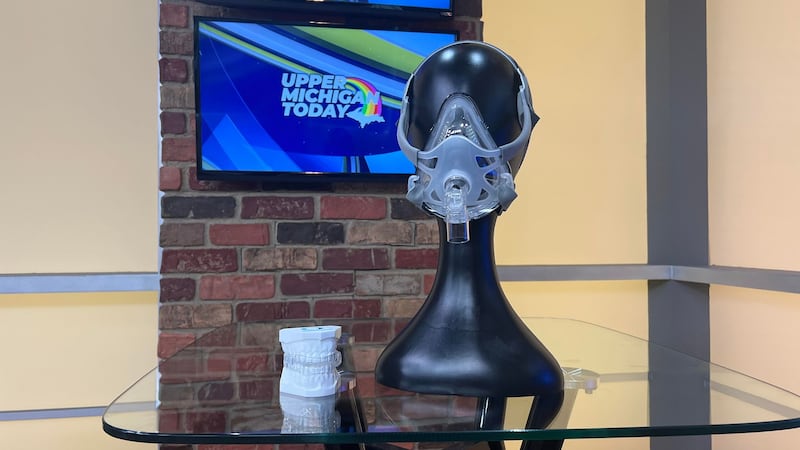 Published: Sep. 25, 2023 at 11:59 AM EDT
MARQUETTE, Mich. (WLUC) - Millions of Americans are affected by sleep apnea.
The chronic sleep disorder can be associated with other health problems but often goes undiagnosed in many adults.
Dr. Anja Hoffstrom of Levata Sleep stopped by Upper Michigan Today to discuss sleep apnea and its treatment options.
Sleep apnea causes your airways to close when you're sleeping, which doesn't allow for proper breathing and oxygen intake. This happens in cycles and puts a strain on the body's many systems.
Dr. Hoffstrom says that up to 85% of sleep apnea sufferers are undiagnosed.
CPAP therapy is a common solution to sleep apnea, but CPAP machines can be invasive and can be cumbersome.
Though a CPAP is the right option for some people, Levata Sleep provides other, less invasive forms of therapy, like an oral device.
It works by shifting your jaw and allowing more air to pass through.
Dr. Hoffstrom says that you don't have to live your life with poor quality of sleep.
If you repeatedly struggle with sleep- falling asleep, staying asleep, fatigue, etc., talk to your primary care provider about conducting a sleep study.
"At our office, we can help patients who are interested in starting the process at any step of the way. If you have a previous diagnosis and you're looking for a treatment option, looking for an alternative to CPAP, we'd love to help you at that point in time. If you've never had a sleep study and just want to ask questions, we'd love to help at that point as well... we try to work hand-in-hand with your medical provider."
You can learn more about Levata Sleep, its services, and sleep apnea at levatasleep.com.
You can watch Upper Michigan Today on weekdays at 9:00 a.m. on FOX UP or stream the show on your smart device with the TV6+ app.
Copyright 2023 WLUC. All rights reserved.