Gogebic Community College narrows presidential search to 4, encourages community to attend open forums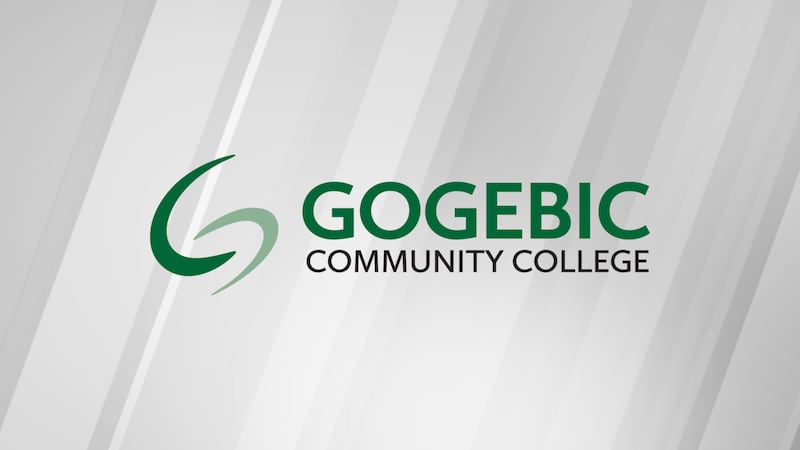 Published: Sep. 25, 2023 at 3:56 PM EDT
IRONWOOD, Mich. (WLUC) - The search for the next President at Gogebic Community College is in its final stages.
According to a press release from the college, the field has been narrowed to four final candidates who will be brought to campus in early October for in-person interviews along with open forums.
The GCC welcomes and encourages the general public, faculty, staff, administration and students to attend any of the open forums. There will be a brief introduction of each candidate, followed by a question-and-answer session. Feedback opportunities will be available to all attendees, and provided to the Board of Trustees for review.
The presidential finalists will be on campus on the following days:
Tim Kolesar - Oct. 2
Yolanda Lozano – Oct. 3
Gary Roberts – Oct. 4
Chris Patritto – Oct. 5
The open forums will take place at the following times on the days listed above in the Upper Level of the Lindquist Student and Conference Center on the Gogebic Community College Campus in Ironwood from 10-11 a.m., 1:30 – 2:30 p.m. and 2:45-3:45 p.m. CT.
A livestream will also be available at the following link: https://www.twitch.tv/gogebic_bot.
You can visit gogebic.edu for more information about each candidate.
Please contact Debbie Janczak, GCC Director of Human Resources, with any questions, at (906) 307-1324 or via email: careers@gogebic.edu.
Copyright 2023 WLUC. All rights reserved.