New boardwalk opens on North Country Trail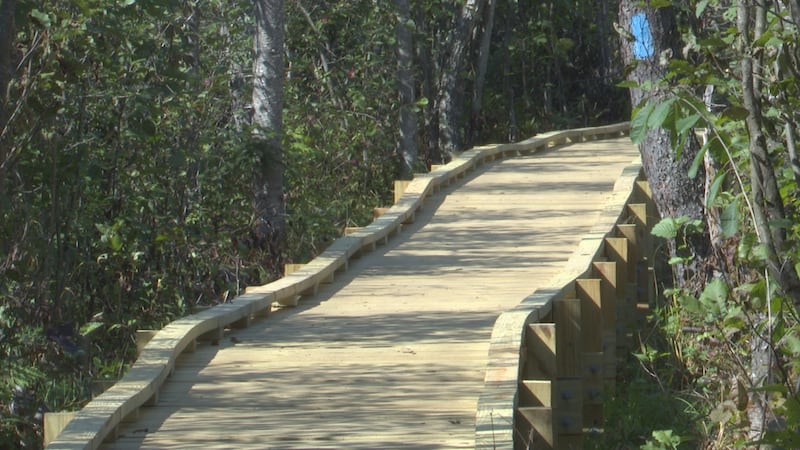 Published: Sep. 22, 2023 at 7:47 PM EDT
CHOCOLAY TOWNSHIP, Mi (WLUC) - The Marquette Chapter of the North Country Trail Organization recently finished work on a new boardwalk.
The boardwalk goes across a marsh near the Sands River. It is in Chocolay Township and borders Alger County. The work took more than a month to complete, but now hikers and backpackers can enjoy this portion of the trail.
Brad Slagle, North Country Trails Association Marquette Chapter trail crew leader, said this used to be an area people would avoid.
"It just is not pleasant to walk through the swampy, wet yuck of this trail," Slagle said. "Turning that from being an undesirable thing to a beautiful boardwalk, I think that will turn this part of the trail into something that people will come to just to hike it. Certainly, a great kickoff to the eastern part of the Marquette area."
Slagle said they were given a grant from the Michigan DNR to purchase supplies for the boardwalk.
Copyright 2023 WLUC. All rights reserved.